Palletforce has partnered with French distribution company Heppner to boost its European growth.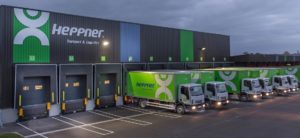 Heppner will integrate its IT systems with Palletforce's Alliance system and will have access to Palletforce's SuperHub which will ensure seamless movement and reporting of palletised European freight.
"Our partnership with Heppner means Palletforce members can offer cost-effective deliveries across France through a single distribution hub using one trunk vehicle whether the freight is destined for the UK or abroad. Meanwhile, using our sector-leading technology and IT, customers have the confidence of being able to track and trace their consignments through one unified system," said Palletforce's European development director Mark Tabor.