Palletways has bought Systematic Logistics International (SLi) which went into administration on 29th November.
Colchester-based SLi had been part of the Palletways UK network for over 24 years. Staff at SLi will continue in their existing roles and duties following the completion of the transfer to Palletways.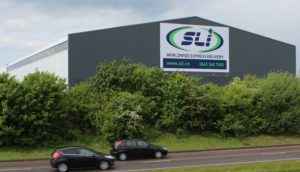 In the year to 31st August 2017, Systematic Logistics International Ltd made a loss of £533,000 on sales of £10.5 million.
Barry Byers, Palletways network development director, said: "We are delighted to acquire SLi with its highly motivated workforce and are now working with the staff and customers to take the business from strength-to-strength."
Richard Triolo, SLi's former chief executive said: "I would like to thank the staff and customers for their loyalty, commitment and contribution and to both SLi, Palletways and myself. I have thoroughly enjoyed the last 25 years developing SLi, but it is now time for me to move onto a new chapter. The acquisition of the company by Palletways UK leaves the company in experienced hands and with a positive future."