Wholesaler Palmer and Harvey has gone into administration with the loss of 2,500 jobs. Costcutter, which was supplied by Palmer and Harvey, has moved quickly to sign supply deal with the Co-op, while tobacco group Imperial Brands says it expects to lose £160 million as a result.

Administrators from PwC said the group had been by hit by challenging trading conditions in recent months and efforts to restructure the business have been unsuccessful. This had resulted in cash flow pressures and it has not been possible to secure additional funding to support the business.
Palmer & Harvey McLane Limited is the UK's largest delivered wholesaler to the UK convenience market. It has around 90,000 customers ranging from small local corner stores to the UK's largest supermarkets.
It operates a delivery network of 14 regional distribution centres which supplies up to 12,000 product lines. P&H Direct Limited provide product delivery services to independent retailers and food outlets.
One group business, WS Retail Limited, has not been placed into administration and continues to trade as normal.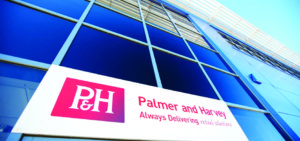 The administrators hope to sell P&H Direct Van Sales Limited, P&H Sweetdirect Limited and P&H Snacksdirect Limited, all subsidiaries of Palmer & Harvey McLane (Holdings) Ltd.
The group employed a total of some 3,400 employees. The administrators said some 2,500 people had been made redundant. "The remaining employees will assist the joint administrators in managing the activities of the business to an orderly closure. Currently 450 employees have been retained within the wholesale business."
Palmer and Harvey had been in takeover talks with private equity firm, The Carlyle Group. This would include Carlyle taking control of the equity of Palmer & Harvey McLane (Holdings) Limited. The directors of the company decided to call in the administrators following the failure of these talks.
Matthew Callaghan, joint administrator and PwC partner, said: "The P&H Group has faced a challenging trading environment, and the need for significant restructuring has been recognised for some while. The company has insufficient cash resources to continue to trade beyond the short term and the directors have concluded that there is no longer any reasonable prospect of a sale. Therefore, the directors have had no choice but appoint administrators."
The companies in administration are:
Palmer & Harvey (Holdings) PLC;
Palmer & Harvey McLane Limited;
Palmer & Harvey McLane (Holdings) Limited;
P&H (1925) Limited;
P&H Direct Van Sales Limited;
P&H Sweetdirect Limited;
P&H Direct Limited; and
P&H Snacksdirect Limited
Costcutter
The Costcutter Supermarkets Group operates the 2,200 stores under the Costcutter, Mace, Simply Fresh, Supershop and kwiksave brands.
"With P&H no longer able to supply our stores, we have activated our contingency plans that will see our retailers supported by the Co-op and other suppliers in the run up to our deal with the Co-op," said Darcy Willson-Rymer, chief executive.
The formal agreement will begin in Spring 2018, however, the Co-op is looking at practical short-term ways it can support CSG's independent retailers as part of a wider industry response. The deal will also provide the opportunity for CSG's independent retailers to become Co-op franchisees.
Jo Whitfield, chief executive of Co-op Food said: "While our deal with Costcutter will start formally in Spring 2018 we are looking at practical ways we can support independent retailers during this busy trading period, in light of the news concerning P&H. It is essential that we maintain a strong independent retail sector and the Co-op is committed to playing its part, along with others in the industry, in ensuring this occurs."
Imperial Brands
Imperial Brands estimated that P&H's administration would cost it some £160m mainly due to non-recoverable excise duty. In a statement, it said: "We are disappointed to learn that despite Imperial's on-going support, the Directors of P&H have today appointed administrators.
"P&H has been a long-standing trading partner in the UK and for several months Imperial has been working to find a solution that provides the business, and its employees, with a sustainable long-term future. Imperial was prepared to explore further alternatives and is disappointed that the other parties have been unable to pursue these to a successful conclusion.
"We currently estimate that P&H's decision to enter administration may have a one-off impact on Group operating profit in our current financial year by up to £160 million, the majority of which relates to excise duty which is non-recoverable.
"We do not anticipate any significant disruption to our UK operations. We have well-prepared contingency plans which will ensure that the on-going supply to Imperial's retail customers remains unaffected."