Paul Graham, the former EMEA head of Real Estate at DHL, has become non-executive chairman of Gramercy Europe, the property investment fund manager, following the buyout of the business from the Blackstone Group.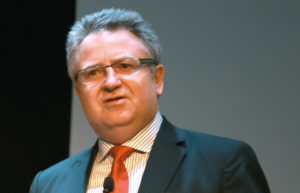 Paul brings more than 30 years of UK and European real estate and logistics experience and expertise. He was formerly EMEA Head of Real Estate at DHL Group where Graham headed an 80 strong team covering the Europe, the Middle East and Africa markets.
He was responsible for approximately 3,000 facilities under management in 100+ countries, with 500+ annual lease events and an annual capex budget of €1bn+. He was recently awarded the Industrial Agents Society Award for Outstanding Contribution.
He said: "Gramercy Europe has been one of the continent's best performing and most active fund managers, not just in the logistics space but across all commercial use classes. Following the management buyout I am pleased to join the team and look forward to contributing to the future success of Gramercy Europe."