PD Ports has completed the first phase of a new steel handling facility at its Groveport site, in partnership with All Steels Trading.

The facility represents the largest single investment in the last decade at Groveport and signals the next step in PD Ports' growth strategy as the UK's market leader for handling long steel products.
The contract for construction of the new facility, specifically designed for the handling of high quality steel products, was awarded on a design and build basis to Scunthorpe-based Civil Engineering and Building Contractors, BH Construction Co Ltd.
The investment is the first of two parts of a long-term partnership PD Ports has with All Steels Trading.
Operations at the facility, which offers direct quay access, commenced in early November.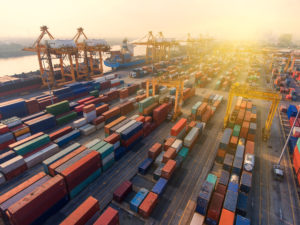 Geoff Lippitt, PD Ports' group business development director said: "All Steels Trading recognises the many advantages Groveport has to offer as a central UK location for transport distribution to key UK steel processing sites and backed by a dedicated haulage fleet with highly skilled people."
Phase two of the project, which brings All Steels Trading's footprint at Groveport to over 300,000 sq. ft., is now underway and will include the full integration of existing and new internal infrastructure. The facility is expected to officially open in Spring 2020.
By Michelle Mooney