Phased customs controls at borders between the UK and EU – excluding Northern Ireland and Republic of Ireland boarders – will roll out in three stages between January and July 2021.
The Cabinet Office said that border controls for EU goods imported into Great Britain will be introduced in stages to 'give businesses affected by coronavirus more time to prepare'.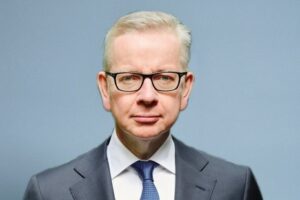 From January 2021 businesses importing standard goods will have up to six months to complete customs declarations. Tariffs will need to be paid on all imports and payments can be deferred until a customs declaration has been made. .
From April 2021 all products of animal origin and all regulated plants and plant products will also require pre-notification and the relevant health documentation.
While, from July 2021 businesses moving all goods will have to make declarations at the point of importation and pay relevant tariffs. Full safety and security declarations will also be required.
Chancellor of the Duchy of Lancaster Michael Gove said: "We have informed the EU that we will not extend the Transition Period. The moment for extension has now passed.
"At the end of this year we will control our own laws and borders which is why we are able to take the sovereign decision to introduce arrangements in a way that gives businesses impacted by coronavirus time to adjust."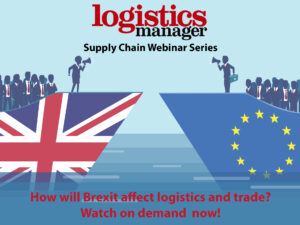 To guide you through the coming months, you can watch the Logistics Manager webinar "How will Brexit affect logistics and trade?' – featuring the Freight Transport Association and e-commerce retailer Theory.
The Cabinet Office also said that a new £50million support package will "boost the capacity" of customs brokers, freight forwarders and express parcel operators by way of recruitment, training and supplying IT equipment to help handle customs declarations. It said that rules will also be changed to remove barriers for intermediaries taking on new clients.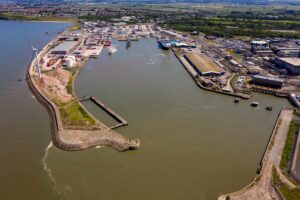 It also said that the government was "committed" to building new border facilities in Great Britain for carrying out required checks, such as customs compliance, transit, and sanitary and phytosanitary (SPS) checks, as well as providing targeted support to ports to build new infrastructure.
It said that where there is no space at ports for new infrastructure, the government would build new inland sites where these checks and other activities will take place. The Cabinet Office also said that the government was consulting with ports across the UK to agree what infrastructure is required.
Elizabeth de Jong, policy director at the Freight Transport Association, said: "The logistics industry is extremely grateful for the measures announced by the UK government to stage the introduction of new trading arrangements between the EU and UK in the first six months after the Transition Period.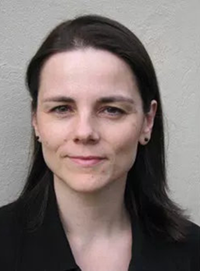 "They have listened to our concerns and made allowances to enable our sector to recover from the Covid-19 pandemic and plan effectively so that we can continue to trade effectively with Europe."
A border operating model will be published in July 2020.
The Cabinet office said that the staged approach does not apply to the flow of trade between Northern Ireland and Ireland, or between Northern Ireland and Great Britain, which is covered by the Withdrawal Agreement.
"At the moment our sense is that they're stonewalling," said Richard Burnett, chief executive of the Road Haulage Association.
"They're playing the same tactics as before and that means that we'll have to prepare for a no-deal free trade agreement.
"We'll also have to revisit plans such as Operation Brock to park trucks up in Kent, just in case we have to adhere to a complete customs process on the other side.
"The six-month relaxation, as we see it at the moment, will provide more time for businesses to prepare. The past few months have clearly shown that we have been able to maintain imports but the big issue is preparing UK businesses to be able to export."
Josh Hardie, CBI deputy director-general, said: "Introducing unilateral easements at the border for a short period in the event of no deal is sensible and pragmatic. It will be welcomed by Britain's manufacturing and food businesses, which simply aren't ready for chaotic changes with our biggest trading partner at the end of the year.
"Both sides know that post COVID recovery will be hugely damaged without an ambitious deal.
"A deal is possible and must be achieved. Failure will worsen inequalities and damage regional and national growth."