West Midlands based property company Blackacres is to develop a 27-acre business and logistics park in Suffolk that with a further land extension could provide up to 1.5 million sq ft of business and logistics space.
The developer has secured a £10.6 million refinancing loan from real estate lender and investor Octopus Real Estate, to transform an industrial site in Great Blakenham near Ipswich.
The site itself is split into two plots – one will be used to develop two large distribution units with a combined space of 369,000 sq ft over 10.95 acres, while the other will provide a further 450,000 sq ft of industrial space over 16.6 acres.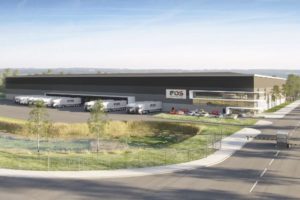 The refinancing of the site will allow Blackacres to execute a long-term land assembly strategy and complete pre-letting negotiations with several potential tenants.
Larry Isherwood, chief executive at Blackacres said: "This is a great development for us delivering over 800,000 sq ft of high spec commercial space suitable for general warehousing use. A further land purchase could increase this to circa 1.5 million sq ft. "
The site has direct access on to the A14 arterial trunk road, and is only 20 miles from the port of Felixstowe, one of the UK's most important container ports and one of the largest in Europe.
James Nunn, commercial fund manager, Octopus Real Estate, said: "The industrial and logistics market has shown consistent strength and significant outperformance through turbulent times in the market, so we are pleased to have supported the borrower and made this loan."