The International Air Transport Association has said that if a potential vaccine for the Coronavirus becomes available, it would require 8,000 747 cargo aircrafts will be needed to transport it globally.
The IATA has urged governments to begin careful planning to ensure full preparedness for when Covid-19 vaccines are available for distribution. The association also warned of potentially severe capacity constraints in transporting vaccines by air.
Director general and chief executive Alexandre de Juniac said: "Safely delivering Covid-19 vaccines will be the mission of the century for the global air cargo industry. But it won't happen without careful advance planning. And the time for that is now.
"We urge governments to take the lead in facilitating cooperation across the logistics chain so that the facilities, security arrangements and border processes are ready for the mammoth and complex task ahead."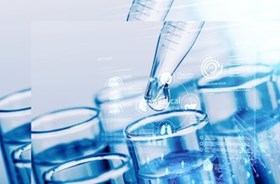 Dr Seth Berkley, chief executive of Gavi, the Vaccine Alliance, added: "Delivering billions of doses of vaccine to the entire world efficiently will involve hugely complex logistical and programmatic obstacles all the way along the supply chain.
The IATA is urging for preparedness in delivering the vaccines which must be handled and transported in line with international regulatory requirements, at controlled temperatures and "without delay to ensure the quality of the product."
Several border initiatives will also need to be introduced to limit any delays, including introducing fast-track procedures for overflight and landing permits for operations carrying a potential Covid-19 vaccine, and exempting flight crew members from quarantine requirements to ensure cargo supply chains are maintained.
The potential size of the vaccine deliveries will be "enormous"; providing a single dose to 7.8 billion people would fill 8,000 747 cargo aircrafts.
"Even if we assume that half the needed vaccines can be transported by land, the air cargo industry will still face its largest single transport challenge ever," said De Juniac.
"In planning their vaccine programs, particularly in the developing world, governments must take very careful consideration of the limited air cargo capacity that is available at the moment.
"If borders remain closed, travel curtailed, fleets grounded and employees furloughed, the capacity to deliver life-saving vaccines will be very much compromised," said de Juniac.