Primark is believed to be looking for up to 400,000 sq ft of warehouse space on a short term basis to store excess stock owing to lockdown.
At the start of the re-opening of stores the fashion retailer, which does not have an ecommerce channel, had £1.5 billion of stock on hand, and had also made commitment to suppliers for a further £0.4bn of stock. This compares to a typical stockholding of £0.9bn.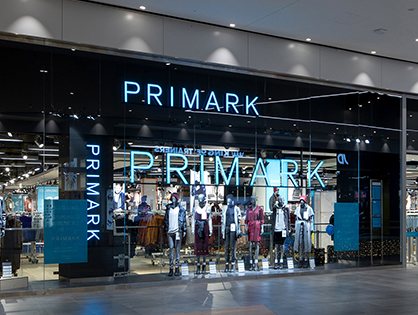 This higher level of stock is due to Primark having taken possession of all finished goods in transit at the time stores closed and a further commitment to suppliers to take all products that were planned for handover by 17 April, both finished and in production.
Parent company AB Foods in a statement said : "All Primark stores were closed over a 12-day period from 11 March. As previously advised, this resulted in a loss of sales of approximately £650m for every month that all stores were closed.
"However a series of cost cutting programmes means we exceeded our previously advised estimate of a 50% reduction in Primark overheads."
The company said: "The excess stock on hand mainly comprises everyday continuity, non-fashion and non-seasonal, ranges and some excess Spring Summer stock. The nature of the continuity stock will allow it to be sold in the normal course of business, albeit at a later date and without the need for special discounting beyond our normal practices. The buying team has conducted a detailed review of the Spring Summer stock on hand and has earmarked certain products to be held in storage for sale in Spring Summer 2021."