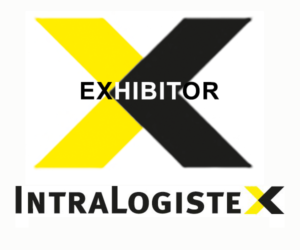 Wearable technology devices, properly integrated into an organisation's processes, can really help to drive efficiencies – enabling easy data capture, driving speed and accuracy. 
"Yet there still seems to be some ambiguity over the role they can play in supporting business growth and efficiency," said James Summers, Founder & CEO, Conker (pictured below). This is evidenced in a 2021 report by Deloitte and MHI that found the two biggest barriers to adoption for organisations for wearable and mobile technology were, firstly, a lack of a clear business case and, secondly, a lack of understanding of the technology landscape.
Offering exceptional potential for improving efficiency in warehousing and logistics, the current (and primary) use for these wearable technology devices is in barcode scanning and data capture. "Information is collected and communicated easier and faster between individuals and the organisation," continued Summers. "Automatic updates give real-time detailed insight into business activity and data is able to flow within the workplace quicker than ever, with instant access and insight into product status and metrics for worker productivity."
When looking at wearables, there are particular aspects to efficiency that often get overlooked when considering the business case for their implementation. Examples of this would be the efficiency gains from the worker due to more harmonious technology, and the unforeseen costs due to failure-induced downtime as a result of insufficiently robust hardware choices.
"When it comes to the technology at the core of any logistics operation, its ease of use is essential," Summers added. "The purchasing decisions made by IT departments, and/or management are primarily based on cost, or isolated from the reality of the situation, and the day-to-day experience of logistics workers. Technology must be harmonised as much as possible with the individuals using the system, which I'd argue needs to take precedent."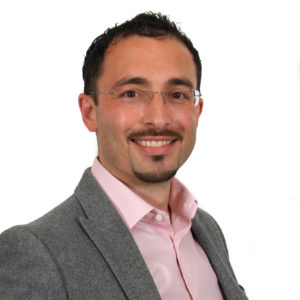 Wearables offer a solution to the issue of ease-of-use and user accessibility. When wearing a system, workers don't have to stop and bring out devices, or manually input data (opening up the system to inaccuracies and human error), thereby streamlining operations. It provides a seamless, simpler experience for workers, bringing increased flexibility, and allowing them to work on multiple tasks faster, while improving overall productivity.
Another aspect to this is the well-being and safety of workers. "Wearables help reduce strain and physical workload," Summers said. "In comparison to holding and carrying a tablet while doing tasks, wearing the system cuts down on the energy and strain required to complete tasks. The security of having devices worn also reduces the likelihood of it being dropped or introduced into the environment as a hazard."
Improving uptime and efficiency are critical factors for logistics, with every second counting at each step of the process. Whether in a fast-paced warehouse environment, or on the road, inefficiencies and costs can quickly creep in if a device fails, or if the repair or support service for a device is delayed.
"We should always plan for technology to fail in some form; overlooking this can leave you open to risk," Summers concluded. "However, rugged technology is about maximising uptime, and reducing potential inefficiencies through the toughness and longevity of the device and its battery. When considering the purchase of wearable or mobile technology it is not only durability that is important, but also the service support for a device and its' warranty, both of which should also be factored into the purchasing decision."
If you want to see Conker's latest warehouse solutions, make sure to register for the UK's best intralogistics show IntraLogisteX, and see them on stand 524!