Supply chain planning and optimisation provider Quintiq is to deliver production planning solution for Lufthansa Cargo's Frankfurt and Munich hubs to increase efficiency.
Lufthansa transports over a million tons of cargo a year across approximately 100 countries. Cargo needs to be broken down and built up for delivery to its next destination, either by plane or truck.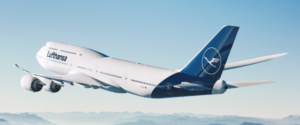 Quintiq's solution will provide a production plan based on forecasted orders seven days in advance. Closer to the day of operations, the solution will then start to fill the plan with actual orders. This will enable the company to minimise buffer time when reserving a workstation, allowing it to free up its workstation capacity, limit required space for storage and increase overall due date reliability for its customers.
"We at Lufthansa Cargo are constantly looking for new ways to simplify operations and increase efficiency. Digitization is key. It adds to our competitive advantage and gives value to our partners," said Lufthansa CEO Sören Stark. "We are confident that Quintiq will enable us to offer better service to our customers and strengthen our market position."