RARUK Automation will showcase its new small parts pick and storage system at IntraLogistex 2020.
The EffIMat system is patented with Box Mover Technology and can pick five items at the same time from different positions within its vertical shelving systems.
It then delivers the items to the picking station on the same tray.
Many of RARUK Automation's products will be featuring at IntraLogisteX 2020. One of its more popular products are the MiR autonomous industrial robots as they do not need a network of wires or sensors to guide their path.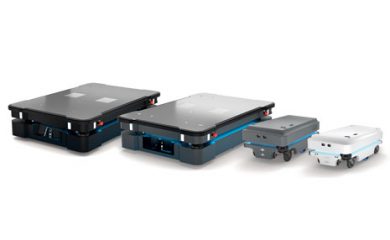 The latest addition to the range is the MiR 1000 which extends the capacity of the fleet to 1000 kg making it a smart choice for heavier pallets.

RARUK Automation will be on stand 210 at IntraLogisteX – the UK's only intralogistics show in 2020 – which takes place on the 31st March and 1st April 2020 at the Ricoh Arena, Coventry. Register your interest now at www.intralogistex.co.uk