Commercial refrigeration specialists Capital Cooling is restructuring its business and relocating from its current base in Edinburgh to a warehouse near Kettering in Northamptonshire.
All its warehouse and logistical capabilities will move from Scotland to Northamptonshire over the coming months.
Capital Cooling CEO Steve Steadman, said: "While Capital Cooling will always have roots in Scotland it was clear to see that the operational side of the business was simply in the wrong part of the country.
"More than 80% of our deliveries take place south of the border and by shipping all goods to Edinburgh to then return them back down south for delivery was not only poor for efficiency but also for our environmental impact."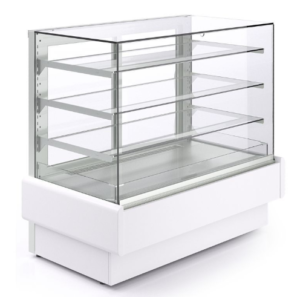 The new operational hub at St Francis Group's Cransley Park, Kettering, totals some 26,000 sq ft with 24,000 sq ft of warehouse space and 2,000 sq ft of offices and a showroom. It has 12m eaves as well as eight dock and two level access doors. Letting agents are PropSearch and Lambert Smith Hampton.
The company will retain a head office in Livingston. Steadman said: "We will be launching new ranges of innovative products for the retail, hospitality and foodservice sectors in the coming weeks and months while the KubePlus and KubeUltimate coldroom ranges will also be growing.
"Furthermore, our team have been using the COVID 19 enforced lockdown to develop and introduce new CRM and service management systems which will improve communication channels and operational visibility for all of our customers."