International fashion brand Reiss has partnered with CollectPlus to enable its customers to return items at a time that is suitable for them at over 7,000 locations across the UK.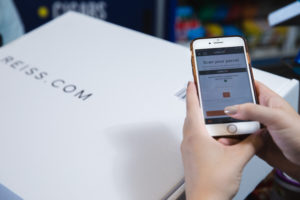 Locations include convenience stores, newsagents, supermarkets and shopping malls, which open early and close late, meaning that there is a larger time frame in which to make returns.
"We are always striving to improve our experience for our customers and are delighted to be partnering with the trusted brand CollectPlus to provide a convenient new way for our customers to make returns," said Reiss chief digital officer, Terri Westlake.