The Road Haulage Association is inviting operators of commercial vehicles to sign up to its legal action for compensation against the truck manufacturers who were found guilty of illegal price fixing. Chief executive Richard Burnett said: "We are determined to get a fair deal…"
It reckons about 650,000 trucks were sold during the relevant period and compensation could average about £6,000 per truck. That means compensation could be as much as £3.9 billion.
In July last year the European Commission fined MAN, Volvo Group (which includes Volvo Trucks and Renault Truck) Mercedes-Benz parent company Daimler, Iveco and DAF close to €3 billion (£2.6 billion) for price fixing and other cartel activities between 1997 and 2011.
The compensation claim will be brought before the Competition Appeals Tribunal. If successful, haulage and logistics companies will get money back for vehicles sold or leased to them at inflated prices because of the cartel, if they sign up to the claim.
All UK truck owners can join the group legal action – they do not have to be RHA members. There will be no cost for hauliers to be part of the group claim.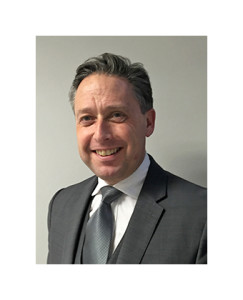 RHA chief executive Richard Burnett said: "UK truck owners affected by the truck cartel have potentially paid too much for their lorries over a 14 year period and we're determined to get a fair deal for them.
"Our legal team at Backhouse Jones, Exchange Chambers and Brick Court will seek the best compensation deal that we can on behalf of our members and other UK victims of this cartel.
:To ensure that as many affected hauliers are able to join the claim, we have secured funding from Therium Capital Management Limited and the largest tranche of After The Event insurance that's ever been underwritten so there's no cost to joining the claim, or any other risks if the claim is unsuccessful."
You can sign up at this web site: www.truckcartellegalaction.com