There is no one ideal way of managing supply chain risk.
Nick Bradley

canvasses the opinion of eight industry experts to find out which precautionary measures – if any – make sense

Covid has prompted a period of introspection as organisations debate how best to structure their supply chains and manage their risk. "If the past 18 months is anything to go by, we have all learned lessons on how – and how not – to go about defining and executing a well-thought-out supply chain risk strategy," suggests Jim Spittle, Chair of NHS Supply Chain. "The problem is that the plan and risk assessment that you spend months developing rarely play out as envisaged, despite the many potential risks assessed." 

Businesses are undergoing huge, iterative transformation programmes and the risks of disruption to our supply chains have never been greater. The big question is whether to deal with a problem when it arises, or if a disruption could be so severe that it requires risk mitigation long before it materialises. Here, Logistics Manager canvasses the opinion of eight supply chain experts to unearth some best practice in SCRM. 
Calum Lewis, Founder & Principle Consultant, OP2MA

 
Thinking in terms of a network instead of a simple chain is fundamental. It means moving beyond the immediate next tier and qualifying the extended network. The three flows in operation across the network should be considered, too: physical, information and cash. This can help with defining and mapping the network and the interactions that take place within it. It supports a detailed examination of the risk to each flow and the dependencies between them. 
Semiconductor producers in Taiwan are currently struggling with the worst drought in 50 years. It may be tempting to view climate change as a longer-term risk, however a UN-backed report on natural disasters indicates 389 events in 2020 affecting millions with economic losses of over US$171 billion. 
Sudden surges in demand highlight bottlenecks; the toilet paper rush last March may now be amusing but on a more serious note, as UK construction activity increases, a squeeze on building materials is being felt with consequent price pressures. Pinch points are being felt in a number of sectors and big questions remain about transport infrastructure capacities as trade volumes recover.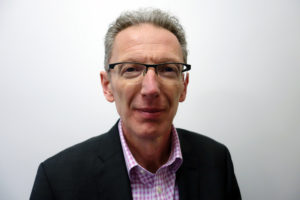 Much has been written about the opportunities to improve information sharing in supply networks to deliver service gains, drive cost efficiencies and reduce inventories. Some sectors have developed significant digital data flows that are intrinsic to their operating models. This comes with an increased risk of cyberattacks, particularly given the number of suppliers involved both as Tier 1 and Tier 2 levels in these networks. 
Compliance to labour and environmental standards is very much in focus as businesses seek to deliver on ESG commitments. Not knowing what is happening across the network and accepting false assurances diminishes credibility and may impact revenues. 
Pressure on cash flows is omnipresent but has been accentuated by the Covid-19 pandemic for many businesses. First reactions – such as extending payment terms – may seem viable at the first tier but the knock-on effects are unlikely to reduce vulnerability and risk across a network. Critical points in the network are not necessarily a function of size and without detailed visibility of cash flows, supply could easily be disrupted or shifted to ensure more timely payments. 
Creating a comprehensive view of the supply network is critical to better understanding risk. A view of the immediate tier of suppliers should be expanded, ideally with these businesses to qualify points in the network (nodes) and assess their criticality. Using a product's bill of materials should support this and start to qualify the scale of risks these nodes are subject to – operating in an area with higher risk of flooding or with concerns around trade policy changes, for example. 
Qualifying risk across a network takes time and difficult, but using AI-based analytics can provide a step change. Capturing publicly available data and working with immediate tier suppliers can quickly help the understanding of network connectivity and vulnerabilities. 
An exercise to map supply networks and qualify risk is the first stage in establishing a systematic approach to managing risk. This may indicate that immediate actions are needed but it should not be considered a one-off or set as an annual activity. Accountability for ongoing risk management should be assigned with a supporting process that keeps a consistent monitor on what is a dynamic situation. 
Erik

 

Mattson, Director, Supply Chain Transformation, AlixPartners

Significant supply chain disruptions used to occur every few years, but the past 15 months have shown us that this is no longer the case. Disruption is now the norm. Narrowing our focus to the past few months alone, the global ocean shipping market has had three major disruptions in succession: the Suez Canal blockage; the ship-crane collision in the Taiwanese port of Kaohsiung; and the Covid-19 outbreak at the Chinese trade hub of Yantian. 

To ensure your supply chain is resilient, steps should be taken to create and implement a logistics contingency plan to deal with these disruptions quickly and efficiently. In creating a plan, it is advisable to assess your logistics network through two lenses. Which nodes of your logistics network are most at risk to macroeconomic and other events outside of your control? And which
are most important to your business? Even if these appear to be lower risk, do you have contingency plans in place?

You should determine where establishing a contingency plan will drive the most resiliency for your supply chain. Remember that establishing contingency on every node and lane of your network will produce diminishing returns and likely have a negative financial impact. Increasing complexity where it doesn't 'drive the needle' for your business still consumes the time of your people which could otherwise have been spent on alternative, more productive actions. Where you want to implement a contingency plan, lay out your options. You should determine the best providers and establish an outreach program.

Next you need to implement your plan. With the short-list of providers, begin to establish relationships on these critical trade lanes and/or critical services. Developing these relationships will allow you to get out of a bind when disruption arises. Invest your time fostering these relationships so that they are both personal and beyond a transactional level.

Negotiate in good faith with logistics providers and tell them that they may be the secondary option. Many will want an opportunity to win your business and will take this opportunity to be the primary option when available. 

After options have been put in place, set up duplicative transportation routings along different trade lane corridors within your ERP or TMS systems. These will be less optimal by design but will allow your organisation to seamlessly switch to this routing without wasting time if disruptions occur. Test this and run a single shipment along these routings to ensure the flow will work smoothly in the event you need to rely on them.

All logisticians have had to establish contingency plans over the past 18 months due to the pandemic and other disruptions impacting the transportation markets. Doing this strategically – and with intention – will drive enhanced resiliency for your supply chain.
Per Hong, Partner, Strategic Operations, Kearney
The past 18 months have laid bare the vulnerability of our supply chains. From pandemics to 'pingdemics', potential disruption is waiting around every corner. 
Environmental factors, in particular, present risks to our supply chains. These risks are multifaceted. From pollution and solid waste to water scarcity, desertification and deforestation, supply chains are deeply vulnerable to the disruption caused by changes in climate, but they are also the largest contributor to emissions driving this volatility. In a real sense, with more than 80% of global emissions generated by output from global supply chains, supply chains themselves pose the greatest threat to their own existence. 
Although collective consciousness of these threats has grown hugely in recent years, a more urgent approach to supply chain risk management needs to be two-pronged – both responsive and proactive. Failing to manage environmental risk in the supply chain can snowball into a catastrophic failure as climate change continues to compound around the globe. 
Although Covid-19 has required companies to focus on near-term demand and supply continuity, the complex and interconnecting impacts of environmental forces on supply chains are too big, too grave and too urgent to ignore. The next-generation leaders in operations and supply chain management will be defined by their capability to withstand and quickly adapt to continued and increasing sources of disruption.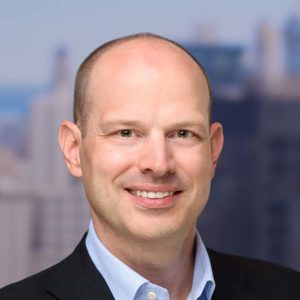 Operations leaders are looking to harness AI and next-generation technologies to fundamentally change and manage the risks of climate change – seeking to create a new generation of green manufacturing that creates less waste, eliminate their carbon footprint, and promote a circular economy. Moreover, leaders are also aggressively exploring innovative approaches to manage the environmental impact of the portfolio – for example tailoring products on demand, rather than mass production; using lighter, more sustainable materials to diminish waste, and re-using waste products, turning them into a raw material to minimise their environmental impact. 
Leaders are also reconsidering their geographical focus. After decades of companies seeking to optimise margins by off-shoring in lower-cost labour markets, supply chains are shifting closer to home. Through strategic near-shoring, leaders are simultaneously improving responsiveness, making supply chains less complex and therefore easier to manage. Increased customer proximity will drive further cost- and risk-reduction, as well as further minimising CO2 emissions. Operations leaders are also investing in new technology to better model and predict risk, including scenario-based planning. Scenario-planning solutions are now varied and plentiful, making use of data sets harvested via artificial intelligence and even social media.
Covid-19 is a much-needed wake-up call to all of us leading supply chains. Climate change is going to be a much bigger challenge in the years to come and the responsibility begins with corporations. 
Dr Anand Assi

Data is the new oil and, similar to oil, its value grows over time. But although oil is finite in its resource, data is both highly and increasingly abundant. Underpinned by rapid technology proliferation, IoT technologies improve real-time connectivity between suppliers and end-users and ever-advancing data-mining techniques mean that even the smallest disruptions can be purged from vast databases to provide holistic granularity of past supply chain issues and helping to predict future patterns.

Diligent identification, collection and storage of critical data is vital when establishing visibility for supply chain decision-making. Data collection must be measurable and up-to-date. It must be accurate and of high quality, well harmonised and easily accessible for reporting. Well-timed data availability (e.g. real-time, periodic, etc) can also help establish tactical insights. Here, consider the type and function of dashboards required. Timely reporting of a few critical KPIs can be instrumental in managing risk. 

Placing data at the heart of your supply chain decision-making ensures that trends can be captured, points of weakness and vulnerability located and acted upon hastily and accordingly. An uninterrupted flow of goods and materials is vital for a well-functioning supply chain. In a riskier and more disruptive world, firms are searching for shorter investment cycles. Do you have confidence that your strategic suppliers will meet your demand ahead of their other customers? Do you have the correct level of leverage in the relationship? Are you their 'customer of choice'? Supply chain risks can be managed by knowing your business partners better and carefully securing strategic relationships over time. 

With the rising popularity of D2C operations, you should act in reducing complexity and streaming efficiency with important suppliers, by using EDI or APIs for example. Identify bottlenecks and seek out opportunities to shorten supply chains. Where possible, consider the benefits (and risks) of multi-shored supply, placing importance on assessing supplier authenticity and provenance. Like existing suppliers, new incumbents introduce new risks – these must be well-considered (e.g. representational risks).

You should deliberate over your supplier-acquisition process and define who is critical to your BAU capability. Comprehensive pre-contract due diligence should be conducted. Besides assessing their financial standings, also assure yourself that they hold a current business continuity plan and that it is capable of meeting your contractual obligations during any periods of disruption. Regular verification and validation should also be sought across all tiers of your supply. Although difficult during a pandemic, you should explore walking-the-floor at key supplier facilities. Auditing and reviewing suppliers should take place frequently – risks change, so will suppliers capabilities and responsiveness towards them. 

As always, cash is king. Driving cash velocity throughout your supplier network can help to
support the supply chain ecosystem. Maintaining tight payment terms – particularly with SMEs – can help to alleviate periodic cash pressures and drive quicker release of cash for all involved. 
Richard Newton, Commercial Director, Logistics, Port of Tyne
The pandemic has brought massive fluctuations in demand that can change at very short notice, so large buyers especially have had to find ways to deal with these variations that can destabilise supply chains. These buyers in particular have to balance the risks of either not having enough inventory or being left with too much – they need to weigh up Just In Time (JIT) versus Just In Case (JIC). Some of the manufacturers we are working with have sites operating at 70% capacity because so many production-focused employees are isolating and there are others unable to source raw materials fast enough to meet product demand.
In the past, supply chain routes would have been established and would then just carry on
as they always had. Decisions were based on minimising inventory levels to rock bottom, but this increases risk. Rather than following a JIT logistics model, it's becoming more common to be storing extra inventory for JIC and absorbing the associated costs. Companies have experienced what happens if there is no contingency and just a week's worth of inventory – there's no buffer. In the event of congestion or delays, the supply chain breaks down. A JIC model provides extra buffer stock and flexibility to be built into supply chains.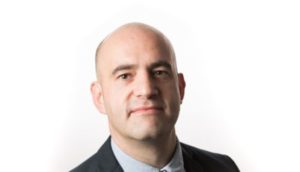 Warehousing space is experiencing heavy demand as customers recognise the value of port-centric logistics and build in some additional buffer stock. As a feeder port, our traditional catchment area was within a 70-mile radius, but that has expanded now because previous shipping routes are busier and no longer viable for some customers. This could be due to congestion at southern ports, a lack of land-side resource or a desire to remove road miles. When we look at the future of our supply chains, short-sea shipping has to be part of that network.
The biggest factor in helping to create more resilient supply chains is visibility. Customers need to make decisions quickly and data and technology are the drivers. When you are tight for stock or
have too much stock and need to shift it quickly, having data available to make the right decisions rapidly makes all the difference. The real prize for technology and data in our industry will be when we recognise we are only one part of a wider supply chain for the movement of goods from A to B. Once we realise this, we can feed data in across the whole process. As big and important as ports are, we are just one link in a long chain of events. Being able to connect the dots and make intelligent decisions with the mass of data that is available to us is the next step in being able to really benefit from technology. 
Challenge brings opportunity and there has never been a better time for companies to review their supply chain and make it more resilient. Around 70% of the imports and exports into the north of the UK have been coming through southern ports, which faced extra congestion during the pandemic and now we have an acute lorry driver shortage. As a result, we are seeing companies re-examine their relationships with local ports to find new, flexible and greener ways of shipping their goods. Even if your business is only shipping a single container each month, routing containers into northern ports and then distributing goods through the country is quicker, cheaper, greener and
there's less of a requirement for hauliers travelling from north to south. 
Simon Jones, Head of UK & Ireland, 6 River Systems

De-risking the fulfilment part of the supply chain should be a primary focus. We have seen how unforecasted demand has hit fulfilment over the past two years. It is vital to audit your fulfilment infrastructure – automated or manual – to ensure it has the flexibility to bring on new capacity and quickly adapt to market changes. 

Labour shortages across the supply chain are hitting the headlines. It is therefore vital to ensure you have the warehouse technology or fulfilment centre to ensure you can make staff as productive as possible.

Temporary staff are often the only way to overcome the issues caused by unexpected labour shortages. It would be prudent to ensure that the systems and processes you deploy mean that temps can get up to the speed of your full-time employees within hours rather than weeks.

Today's technology means it is no longer necessary to rely on traditional automation with many potential single points of failure. It is advisable to review your current operation to identify potential weak points that could bring things to a grinding halt and assess new means of automation that mitigate this risk.

Fulfilment for store replenishment and e-commerce are often managed separately, which makes it difficult to balance the workload across the two siloed operations. If the demand for one exceeds what you expected, you can't react quickly by switching resources from the other. So, look for opportunities to use your resources in a more agile way.

If you're using warehouse automation, it should be reconfigured in real-time to deal with fluctuating demand, order profiles and availability of employees. The same warehouse automation should be used to pick e-commerce and store retail replenishment orders, which reduces the manpower needed in the warehouse.

Manual fulfilment operations that use heavy trolleys can lead to over-use injuries and collisions. This risks not just losing staff through sickness, but leaves you open to litigation. If that's the case, you should consider using technologies such as collaborative robots that can almost eliminate this risk.

Brexit and Covid-19 have led to a shortage of candidates for warehouse and fulfilment centre roles. In this instance, you could identify ways to make the job less physically demanding and stressful so more people can do the work effectively.

In contrast to traditional automation, a fulfilment solution based on collaborative robots allows you to dial your capacity up and down significantly by renting additional robots when needed. A solution that enables you to cope with volatile demand should therefore be selected.
Dale Paterson, Director, Exporta
When did you last ask yourself if your raw materials supply chain is at risk? PESTLE refers to six key external influences: political, economic, social, technological, legal and environmental. By calculating the impact these might have on the supply chain and the probability that events might occur, supply chain managers can determine the organisation's capability to maintain supply levels. Originating in 1967, PESTLE is even more relevant in today's fast-paced, turbulent world, where unprecedented, unexpected events can cause major supply chain interruption.
Following the Ever Given's blocking of the Suez in March, some four months later UK companies are still awaiting the delivery of goods and perishable items may now be worthless.
With the globalisation of trade and industry, it may be easy to be complacent about where we source our raw materials. But it only takes one PESTLE factor to cause major disruption to a previously stable supply chain.
You may be able to react to the changing situation, but what if you could take proactive measures to protect your supply chain ahead of time?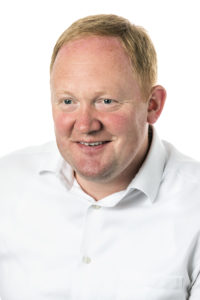 If you know who manufactures raw materials for your suppliers, try to stay informed about them via social media, regular credit checks, and so on. What country or region are they sourcing their materials from? What PESTLE factors in that region might affect supply?
Even if your suppliers won't reveal the sources of their raw materials, they may be willing to disclose country of origin. If they spot-buy raw materials this may be harder to track down, but this may be because they are also managing supply chain risk by sourcing from multiple manufacturers or countries.
You can also reduce risk by asking your suppliers how long their delivered stocks of raw materials will last in the event of a supply chain interruption, and what raw materials such as crude oil and timber control their cost base.
Another way of reducing risk is to keep up-to-date with world events and how they might be affected by PESTLE. In 2020, global production of plastic products saw a huge swing away from China and towards Turkey. What triggered this? What are the consequences? One outcome is
a massive shortage of empty containers available for export from Turkey.
With the general global situation still turbulent, we can be almost certain it will continue to throw us plenty of curve balls. We can't stop them from coming, but if we can anticipate them and see where they are coming from we will be better prepared to meet them and minimise their impact on our supply chain.
Chris Jones, EVP, Industry & Services, Descartes

Supplier sourcing has greatly increased in risk due to the impact of Covid-19 and tariff changes over the past two years. One of today's major supply chain challenges is the capability to quickly identify alternative suppliers to mitigate sourcing risks. Sourcing experts therefore need to use global trade intelligence solutions to expand their universe of candidates to ensure availability, build resiliency and minimise costs.

Discovering the breadth of available supplier options worldwide is key to mitigate risk. Businesses know their own supply chains well but may not know the full range of supply sources that exist globally. There may be qualified suppliers operating outside of their country or usual trade lanes. In addition, the past four years of tariff changes have accelerated the movement of supply sources from higher-tariff to lower-tariff locations. Early indicators of increased supplier capacity coming online in new countries can help businesses to proactively take advantage of developing supply expertise.

Global trade intelligence solutions capture worldwide import and export flows and present a broader pool of potential global trading partners. With this information, business can quickly find alternative suppliers that are already trading in their region or elsewhere across the world to mitigate supply risk.

Understanding the potential landed cost of alternative suppliers is also critical to enhance bottom-line performance. There have been large number of duty, tariff, quota, tax and free trade agreement changes that have made sourcing strategies more complex than ever and harder to determine the landed cost and availability of supply options.

Global trade intelligence solutions can help to correctly determine the most accurate and appropriate tariff classification, relevant beneficial trade agreement provisions, as well as any specific rules of origin or tax implications and quotas for imported commodities. Taken together, these variables constitute core elements of determining the total landed cost and supply availability of each sourcing option to maximise revenue and profit.

Arguably, most important to mitigating supply chain risk is a constant vetting of trading partners to avoid fines and manage ongoing compliance. Screening can be daunting, however, as there are a large number of continuously changing lists. Proper due diligence also requires a review of country-level, organisation-specific and individual sanctions listings. Global trade intelligence solutions streamline complex supplier vetting by simultaneously analysing sanctioned, denied and restricted party lists from across the globe. They also automatically flag likely suspects, clear lower-risk candidates and provide documented evidence of due diligence in the case of a customs audit.

Managing supply chain risk is today more complex, yet arguably more business-critical than ever before. Global trade intelligence solutions can help organisations to make better supply sourcing decisions resulting in improved availability and bottom-line performance.
If you like Logistics Manager the magazine, you're going to love it when the subject matter of the publication comes to life at Final Destination Logistics on 18-19 May 2022, taking place at the Exhibition Centre, Liverpool. For more information, please click here