Rolls-Royce, the aerospace group, has agreed a new contract with Pattonair that renews and expands its logistics and parts supply agreement until 2030.
Pattonair has been the strategic integrator for Rolls-Royce since the late 1990s supporting its total supply chain including production sub-tier and aftermarket requirements across the globe.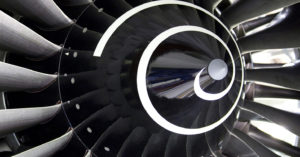 This latest development sees that relationship expand and extend through until the end of 2030.
Derby-based Pattonair specialises in supply chain services to the aerospace and defence industries, and has facilities in Singapore, China, France, Italy, Germany, Poland, Brazil, Canada and five cities in the USA.
Chief executive Wayne Hollinshead said: "Renewing our contract with Rolls-Royce is a great endorsement of our team's commitment to deliver consistent world class performance to our customer and cements our position as the market leader of supply chain solutions to the aerospace sector".
Rolls Royce completes first phase of inbound logistics project