Royal Mail is targeting eBay sellers with Click & Drop, an online postage and label system. Nick Landon said: "The new solution allows eBay sellers to integrate their accounts, enabling them to manage their orders more easily."
The system enables sellers to buy and print postage labels at the click of a button, without the need for manually inputting the address of each individual buyer. The online service will also automatically check the delivery postcode to limit the risk of a mis-delivery.
Users can post items in a post box or drop them off at a Post Office branch. Royal Mail has also extended the payment options so that customers can use a PayPal account as well as debit or credit cards.
Recent research by Royal Mail research showed that 24 per cent of UK SME online e-retailers plans to start using online marketplaces to increase sales in 2015.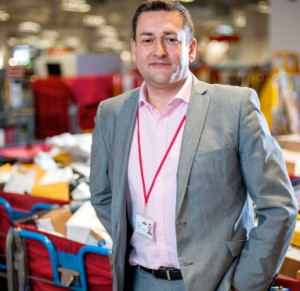 Nick Landon, managing director of Royal Mail Parcels, said: "Royal Mail is very pleased to introduce Click & Drop, our new parcels online postage solution for eBay sellers. This is part of Royal Mail's programme of investment in IT to support customers and make it easier for them to do business with us. The new solution allows eBay sellers to integrate their accounts, enabling them to manage their orders more easily."