Royal Mail is to appeal against a £50 million fine imposed by Ofcom for discriminating against Whistl – while Whistl is now planning to demand damages from Royal Mail.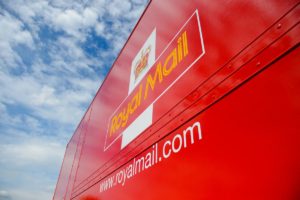 The penalty is the result of an investigation into a complaint, made to Ofcom by Whistl about changes Royal Mail made to its wholesale customers' contracts in early 2014, including wholesale price increases it was introducing.
At the time, Whistl was expanding its business to compete directly with Royal Mail by delivering business letters to addresses in certain parts of the UK – becoming the first company to challenge Royal Mail's monopoly in the large-scale delivery of bulk mail.
Ofcom found that the 2014 wholesale price increases meant that any of Royal Mail's wholesale customers seeking to compete with it by delivering letters in some parts of the country, as Whistl was, would have to pay higher prices in the remaining areas – where it used Royal Mail for delivery.
Jonathan Oxley, Ofcom's competition group director, said: "Royal Mail broke the law by abusing its dominant position in bulk mail delivery."
However, Royal Mail is to appeal to the Competition Appeal Tribunal saying that it "refutes any suggestion that it has acted in breach of the Competition Act, and considers that the decision is without merit and fundamentally flawed."
It argues that for an allegation of abusive price discrimination to be established, the law is clear "that the relevant prices must be actually paid. And, the party paying such prices must be placed at a competitive disadvantage as a result. In this case neither of these essential elements exist. In addition, even if the prices had been paid, it is clear that they would not have foreclosed an "as efficient competitor" (the "AEC" test), which is the relevant legal test. Royal Mail has submitted detailed expert economic analysis which clearly shows this, and during its 4 year investigation, Ofcom has provided no answer to it."
In a statement, Whistl said: "We have to review the Ofcom findings in detail and establish the level of damages we can seek from Royal Mail. Initial advice is that Royal Mail is potentially liable to pay compensation for the significant damage that was caused to Whistl's business, in addition to the fine imposed by Ofcom. "We will provide an update on our strategy when we have reviewed our options."