Royal Mail is to enhance its tracked service to deliver items ordered online to improve the customer experience for retailers and online shoppers.
Royal Mail will now provide more information on the status of the item and offer the option to deliver to neighbours when the recipient is not home. The customer will be informed of neighbour's house details.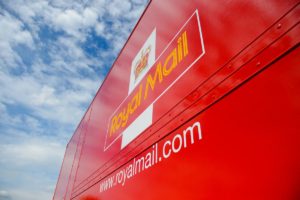 Parcel Acceptance at Customer Service Points will offer allow customers to take their pre-paid, barcoded items and receive an acceptance scan on drop off. This will allow retailers to better manage their inventories as they will receive earlier notice about items and adds convenience for customers.
Customers will also receive email and SMS notifications about their items if they are not at home when the item is delivered, notifying them when their parcel is ready for collection from a Customer Service Point. Customers can also rearrange parcel delivery for another day or collect their item from a local Customer Service Point.
The physical card will continue to be posted through letterboxes.