Combilift's innovative handling solutions ensure optimum use of your space, cost effective operation and enhanced safety.  
Combilift's award winning products include multidirectional forklifts, a growing range of pedestrian operated stackers, the Aisle Master articulated narrow aisle forklifts and straddle carriers and mobile gantries  for extreme loads. Safe, space saving and productive operation is a hallmark of all the company's models, which are manufactured in Monaghan, Ireland, and exported to over 85 countries.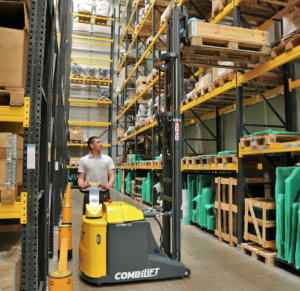 The new HQ and manufacturing facility enables Combilift to provide customised products on a mass scale, and substantial investment in R&D keeps the company at the forefront of innovation in the materials handling sector.