Sainsbury's and Asda have vowed to continue pressing the case for their proposed merger despite a provisional finding by the Competition and Markets Authority that the merger could lead to a substantial lessening of competition.
Stuart McIntosh, chair of the CMA's inquiry group said: "We have provisionally found that, should the two merge, shoppers could face higher prices, reduced quality and choice, and a poorer overall shopping experience across the UK. We also have concerns that prices could rise at a large number of their petrol stations."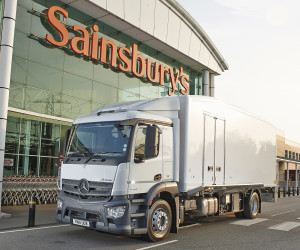 The CMA has put forward a number of possible remedies ranging from prohibiting the merger completely to divestiture of a substantial number of stores and other assets.
A spokesperson for Sainsbury's and Asda said: "These findings fundamentally misunderstand how people shop in the UK today and the intensity of competition in the grocery market. The CMA has moved the goalposts and its analysis is inconsistent with comparable cases.
"Combining Sainsbury's and Asda would create significant cost savings, which would allow us to lower prices. Despite the savings being independently reviewed by two separate industry specialists, the CMA has chosen to discount them as benefits.
"We will be working to understand the rationale behind these findings and will continue to press our case in the coming weeks."
In its notice of remedies, the CMA said: "In considering the merits of these two options, we will be mindful that a successful and profitable national grocery retailer, like Asda or Sainsbury's, is more than the sum of its parts.
"The parties operate complex, multi-product businesses. In particular, there is considerable operational integration between in-store groceries, online delivered groceries and fuel. The retail channels are supported by large and sophisticated distribution and logistics, which are optimised to the current configuration of the Parties' store networks.
"Many of the stores fulfil a dual role of enabling in-store shopping and acting as a Supply Point for online delivered groceries. Furthermore, customers have affinity with the Parties' brands and familiarity with in-store and online layouts and range."
The CMA said the merger would result in SLC's (substantial lessening of competition) in 629 supermarket locations, and 65 convenience store locations. In the online market it identified 290 markets where both Sainsbury's and Asda are present and another 108 markets where they are in competition with Tesco.
It identified SLCs in 132 fuel markets as well as a number of other areas of activity.
The two retailer have until 6th March to respond to the notice of possible remedies, and until 13th March to respond to the provisional findings. The final report will be issued by 30th April.