Sainsbury's expects to incur costs of £500 million as a result of the impact of Covid-19 on its merchandise and clothing sales, despite increased volumes of food sales.
The grocer said it had seen "materially reduced clothing and general merchandise sales" in stores, a reflection of differing customer priorities and reduced stocks of clothing.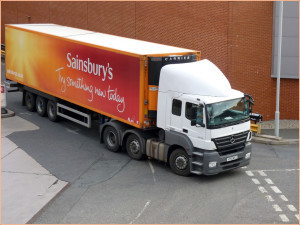 In Argos, which has been forced to close its 573 stores in light of the pandemic, online sales were strong in the first few weeks of lockdown, but have moderated and seen impacts on items that require delivery into homes.
However total retail sales up 23% in week commencing 14 March, and 47% in week commencing 21 March.
Sainsbury's said it was working closely with suppliers to increase orders and to move products quickly through the supply chain and into stores.
Chief executive Mike Coupe said it has been an "extraordinary time" for the business and it would continue to work hard to provide food and other essential products to households across the UK and Ireland "who are adapting to a new way of living".
The cost impact on the business of Covid-19 will also be offset by way of £450 million in business rates relief.