XPO's revenue rose 16 per cent in the second quarter to reach $4.36 billion, while adjusted EBITDA was up from $370.8m to $436.7m.
The company's logistics segment generated revenue of $1.5bn for the quarter, 19 per cent up on the same period in 2017. Growth was driven by demand for e-commerce logistics globally, as well as by the consumer packaged goods and technology sectors in North America and the fashion sector in Europe.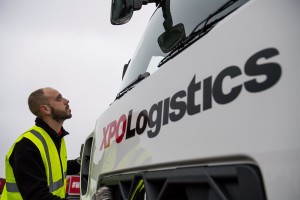 Operating income for logistics was up 20.6 per cent to $67.3m. XPO said the improvement was down to revenue growth and productivity improvements.
The transport segment increased revenue by 14.5 per cent to $2.9bn while operating income was up from $165m t0 $205m.
Chairman and chief executive Bradley Jacobs said: "Our strong second quarter performance was highlighted by record results for revenue, net income, adjusted EBITDA, cash flow from operations and free cash flow. We grew profitability faster than revenue, with a 178 per cent increase in net income and an 18 per cent increase in adjusted EBITDA on organic revenue growth of 11 per cent.
"In logistics, we implemented a record 37 customer start-ups in three months — and once again, the big driver was e-commerce. In transport, we increased freight brokerage net revenue by 46 per cent with a lower headcount. North American last mile and European transport were also standouts. In our North American less-than-truckload business, we achieved the best adjusted operating ratio in 30 years at 84.3 per cent.
"Our expanded sales force signed $2.1 billion of new business this year through June. We have innovations underway in every corner of the company. They include the ramp-up of our XPO Direct distribution network, the build-out of our digital freight marketplace, the expansion of our last mile footprint, and the deployment of dynamic analytics for workforce planning. These are secular growth drivers that create sustainable value for our customers and shareholders."