Sales boost for IAG Cargo
Commercial revenue rose 7.2 per cent at IAG Cargo last year to reach €1.2 billion. Overall yield for the year was up 8.1 per cent at constant currency.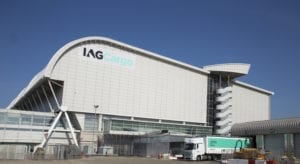 Sold tonnes were up 0.2 per cent and CTK volumes were down 0.9 per cent while capacity grew by 3.8 per cent.
Chief executive Lynne Embleton said: "2018 saw our business delivering record revenues in a market that became more challenging as the year went on. Growth in our Constant Climate and Critical products contributed to a notable year for the business and helped differentiate IAG Cargo's customer offering."
"Our 2018 global rebrand brought our carriers together under one brand, highlighting the strength of our network with 350+ destinations. Our network grew capacity on key routings into Latin America as well as adding a new destination between London and Nashville."