Palletways member and logistics provider The Salvatori Group has invested £3 million in new operations site at Sittingbourne, making it into a bespoke mini hub dedicated to its Palletways' activities.
Salvatori's Sittingbourne site includes 1,500 sq. m. of racked storage, 1800 pallet spaces and both internal and external ambient storage space.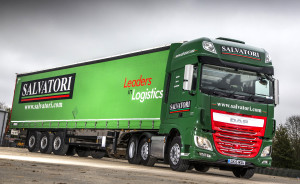 The new site enables Salvatori to merge its Aylesham and Medway businesses into a single, central 24-hour operation running six day a week. This will help to focus Salvatore's Palletways operation, improving speed and delivery of services, said Salvatori Group CEO Daniel Salvatori.
"Salvatori makes a significant contribution to the strength of Palletways. We're confident the new Sittingbourne premises, dedicated to its Palletways business, will enable them to become more successful within our network," said
Palletways UK managing director Rob Gittins.