SCALA has formed an emergency working group to co-ordinate supply chains for FMCG and retail industries.
The working group formed in response to the ongoing COVID-19 crisis, has received commitments from more than 20 of the UK's leading grocery manufacturers, with more expected to join over the next few days.
The COVID-19 Supply Chain Collaboration Group includes manufacturers and suppliers of food, drinks, and other items, and it is planned that it will expand and join with retailers, food service, and logistics companies.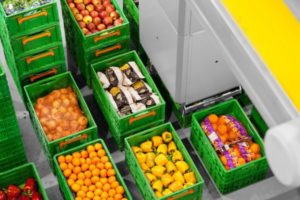 SCALA said consumer stockpiling due to the COVID-19 pandemic had led to product shortages in supermarkets and significantly increased volume of home deliveries. This, it said, had caused major disruption throughout the supply chain as businesses struggled to ensure that shelves are restocked quickly and efficiently, while dealing with staff shortages that had cut available manpower by as much as 25%.
John Perry, MD at SCALA, said: "In these uncertain times, it has never been more important for us to all join forces, share our expertise and work together to combat the volatility of COVID-19 and keep the nation fed.
"The UK is relying on the supply chain industry arguably more than ever before, and no-one should underestimate the efforts that will be required from drivers, key warehouse staff, planners and management teams over the coming weeks.
"As an industry renowned for its resilience in the face of adversity – the last few years of political turmoil being a prime example of this – we'll get through this, but collaboration will be key."