Ligentia and fashion brand/omni-channel retailer White Stuff scooped the Supply Chain Strategy and Design Award at the Supply Chain Excellence Awards on Monday 8th November, a prize that was richly deserved, according to judges.
The collaboration allowed the latter to not only overcome some of the European distribution challenges imposed by Brexit but do so with some quick thinking that, in the end, paid dividends.
White Stuff was originally founded in 1985 and has since grown to more than 130 shops and concessions in the UK and internationally.
The UK's departure from the European Union presented a large number of supply chain hurdles and increasing complications. Deliveries, for instance, were being held up by customs formalities that White Stuff and its customers were expected to resolve; goods were not reaching stores on time and shipment visibility drastically deteriorated. Trying to fix the problems created by Brexit became a major drain on the brand's resources, so it looked to Ligentia's 'Rapid Response' team to alleviate the pressures.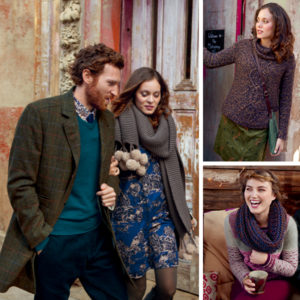 The Ligentia team subsequently created a tri-part supply chain solution that re-opened the supply routes, ensuring a total of £3.5 million worth of orders were not lost.
Ligentia's tailored plan of action to circumnavigate the new trading landscape involved a twice-weekly collection of White Stuff's European deliveries from its Leicester DC and the receiving and checking of packages at Ligentia's Heathrow warehouse, then loading them onto a truck to its accredited Belgian partner's customs bonded warehouse. It also encompassed consolidating deliveries to be cleared into the EU as a single shipment in the name of 'White Stuff', and then – through the accredited Belgian partner – arranging delivery to individual White Stuff customers. Ligentia finally implemented a live online tracker that enabled shipment activity to be reported and visible to all parties.
Ligentix is Ligentia's supply chain management platform that enables simplified collaboration across White Stuff's supply chain. It provides access to real-time data related to the order process, inventory delivery and potential supply chain disruptions, and users are able to manage every purchase order booked.
The judges were particularly impressed with the role that analytics played in the project. Ligentix provides real-time data and detailed analysis, allowing White Stuff and Ligentia to make better decisions across the supply chain. What would ordinarily have been complex decision-making became an easily managed process of data evaluation, review and implementation.
Apart from ensuring millions of pounds' worth of orders were not lost, White Stuff also achieved a number of other successes and improvements across its supply chain. With all of its goods being imported into the EU as a single shipment, administration tasks were greatly reduced. Visibility and ownership of the end-to-end process, meanwhile, has also been drastically improved. Perhaps of more significance, this new way of working has continued to deliver benefits across White Stuff's European operations.
The award was presented before a packed-out gala ballroom at the Hilton on Park Lane by Logistics Manager's very own Michelle Mooney, Senior Reporter.
What they said… Ligentia has been at the forefront of our global supply chain planning for many years. We have found their team to be experts in introducing new ways of working that consider our requirements for today, but also respond to our future needs. Brexit heavily impacted our operations and the rapid solution delivered by the Ligentia team delivered significant benefits across our business.
What we said… When Brexit total halted White Stuff's B2C and B2B channels, this solution literally saved White Stuff's European business. This was a big deal and according to White Stuff the £3.5 million was probably more like £12 million in the end. We were impressed by the collaborative nature of the project – it was a team effort developed jointly that built on Ligentia's existing knowledge.
For sponsorship opportunities for the 2022 Supply Chain Excellence Awards, please click here