Seiko has chosen to outsource its entire UK warehousing operation and has chosen to partner with Yusen Logistics.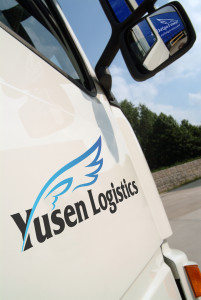 This is Seiko's first outsourced logistics contract and the decision comes after a strategic choice to improve cost efficiencies. Seiko UK managing director Kinya Iwami explained that the company was looking for a logistics partner that understands its market and that Yusen offers Seiko the "high levels of expertise with outstanding quality and attention to detail, with a commitment to demonstrable continuous improvement that allows us to further focus on our core business."
Yusen is to manage the Maidenhead site, taking over all inbound, storage, picking and value-added activities. Yusen and Seiko worked together to re-engineer the supply chain strategy. This includes the implementation of a new Warehouse Management System that will enable both retail and e-commerce deliveries to be processed, providing UK customers with an improved level of service.
"We believe that we can add real value to Seiko UK's warehousing operations, with a focus on continuous improvement driven by our kaizen culture," said Yusen's commercial director Nick Rees. "We are now looking forward to a long-lasting partnership with Seiko UK built on precision, quality and excellence."