SEKO Logistics has opened a new office and warehouse facility based at Dublin Airport, Harristown as part of its core market investment strategy as it aims to serve the growing number of multinational companies operating in Ireland.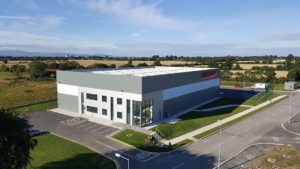 "The amount of trade in and out of Ireland – accelerated by the strength of the Irish economy and the level of inward investment – makes Ireland the next logical step in SEKO's strategic investment development plan," said SEKO Logistics in Ireland managing director Michael Daly.
"Ireland is especially important to UK, European and US brands and that's why we are investing in our own facility and staff to give SEKO customers in Ireland and around the world the service, technology, visibility and support they need to optimise the potential of this dynamic country. We want to be fully invested here and recognized as a long-term partner."
Ireland is likely to have recorded the highest GDP growth in the EU in 2018, according to the European Commission's Interim Economic Forecast and its thriving economy is home to five of the top 10 companies on Forbes' list of The World's Most Innovative Companies.