University of Warwick teaching position £39,992 – £47,722 per annum
Overview: WMG is a global venture and provides innovative solutions to industry, having an international reputation supporting some of the most advanced research, development and education programmes in the world.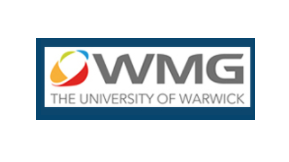 Underpinned by the quality of its research, WMG offers a wide range of MSc courses for full-time students and for company-based senior managers from companies such as Airbus, Astrazeneca, GE Aviation, GlaxoSmithKline, HSBC, Lloyds Banking Group, JLR, Network Rail, Rolls Royce, Syngenta and UTC Aerospace Systems. We have extensive collaborative partnerships around the world and teach programmes in ten international centres across Europe and the Far East.
As part of our continuing expansion and development we are looking to strengthen our team by recruiting a Senior Teaching Fellow in Warehousing and Freight Transport Management. Teaching will cover warehousing including automation and supporting technologies, warehouse design and overarching management principles and all modes of transport and intermodal approaches with a focus on international supply chains.
You will be involved in the design, organisation, delivery, management and administration of teaching programmes up to MSc level, in addition to the supervision of Project Students up to Doctoral level (depending on qualifications) in a multidisciplinary collaborative environment.
You should hold an Honours degree (or higher qualification) in an engineering, technical, business or supply chain related discipline and have significant practical experience of physical logistics and distribution. You will also need to be versatile, possess excellent communication and presentation skills and be able to operate in a flexible team environment. In return we can offer a dynamic and challenging environment at the interface with industry, and an opportunity to teach leading edge courses in the UK and overseas.
Even if you specialise in either Warehousing or Freight Transport Management, we would be interested in hearing from you.
In return we will provide a great range of benefits which include an attractive pension scheme, 30 days holiday plus bank holidays and Christmas closure, some fantastic savings on a wide range of products and services, and excellent learning and development opportunities.
Interview Date: 12 September 2018
Further information available here.