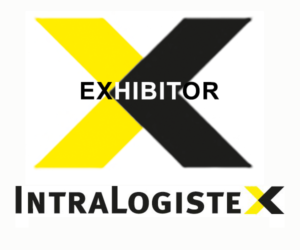 "This is one of the first opportunities we've had since the loosening of pandemic restrictions to get in front of key decision-makers in the logistics space," enthuses Ged Cairns, Head of the Auto-ID business unit at Brother UK.
"We've made a number of strategic investments over the past few years to build and expand our portfolio of print-and-scan products for users in supply chain environments, as we support businesses as they ramp-up their e-commerce volumes. So, our team is really excited to show-off what we've been busy working on."
The centrepiece of the Brother stand will be a simulation of a packing bench for warehouse applications that the company has developed with its partners at Datalogic, which will be co-exhibiting with Brother at the show. "Datalogic manufactures handheld terminals, barcode scanners and fixed position scanners," adds Cairns. "So, the packing bench will demonstrate to logistics managers how scanning and labelling technology can be integrated to create new efficiencies and improve accuracy in busy warehouse environments. We'll also be exhibiting our industrial TJ series designed for fast, high-volume, fixed-point label print requirements, and our handheld RJ range for users to print on the go."
Asked what other technical developments Cairns and his colleagues have been working on, he says the team is "further enhancing our 'At your side' proposition".
That means uniting every customer with every product across their logistics system, while providing integrated print-and-scan systems that work at scale – a universal printing and scan service for universal logistics businesses. "We have the right devices for desktops, print rooms, packing benches, user belt straps, or forklifts – helping customers to choose the most efficient setup for their operation," Cairns notes.
Market data suggests the boom in online shopping and home delivery, which is buoying labelling requirements from barcoding to shipping labels, is here to stay. And as logistics operations grow busier, they'll need technology to continually drive new cost efficiencies, boost productivity and improve accuracy. "We're helping them achieve this through strategic partnerships with software vendors that allow our devices to be more widely integrated with existing systems," Cairns reveals. "This includes BarTender and Loftware software, which make it faster and easier to design and print durable labels and barcodes when using Brother's specialist thermal printers.
Brother is also helping logistics businesses as they turn CAPEX expenditure into OPEX investment. "Our Managed Label Service allows customers to pay for systems, including Brother printers and services, and complementary third-party hardware, as part of a predictable monthly fee instead of a one-off investment."
If you want to see Brother UK's latest warehouse technology, make sure to register for the UK's best intralogistics show IntraLogisteX, and see them on stand 906!