Sky Deutschland's vice president of supply chain operations, Christian Patz, will take to the European Logistics and Supply Chain Conference stage to discuss the key elements of a supply chain turnaround programme.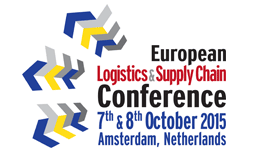 Patz will focus on Sky Deutschland's internal turnaround programme, which has resulted in improvements in customer service, efficiency and productivity.
Taking place on 7th and 8th October at
Park Plaza Amsterdam Airport, Amsterdam, Supply Chain Standard's European Logistics & Supply Chain Conference brings Supply Chain thought leaders together from across Europe to explore industry developments, share ideas and network with like-minded senior executives looking for practical solutions to their challenges.