Online shoppers might have to get used to 48 or even 72 hour delivery at peak times, Yodel's executive chairman Dick Stead has warned.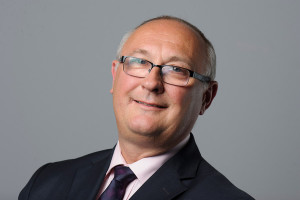 Yodel handled more than 15.5 million parcels between 1st and 24th December – 11 per cent more than 2013. But the huge spike in demand around Black Friday meant that Yodel had to defer some collections from clients for two days while it processed the excess parcels which came in as a result of the flash sales and transferred volumes from other challenged carriers.
Stead reckons that it is not realistic to expect carriers to lay on the capacity to meet such unspecified spikes in demand.
"We know there are many lessons to be learnt by the retail and carrier industries for Christmas 2015. The model of next day delivery as standard for all orders simply has to change when volumes unexpectedly increase to such an extent, in a capacity constrained business," he said.
"We have seen that the majority of retailers are unable to accurately forecast future demand. The carrier industry cannot be expected to take all the risk, investing in building networks that are capable of handling unspecified peaks.
"Working together, we need to find a method of spreading volatile parcel volumes to match the industry capacity, while delivering a high quality service that meets everyone's requirements. That may mean that 48 and 72 hour services become the standard during peak periods, and where required, next day deliveries are available for a premium."
Explaining the chain of events before Christmas, Stead said: "We control the number of parcels coming into our network by agreement with the e-tailer and through managing the number of collection vehicles we send to each of our clients.
"Over the Black Friday weekend the number of parcels on the incoming trailers increased dramatically, over and above forecasted levels. We agreed to process the additional 600,000 parcels to help our clients and ensure their shoppers received their purchases as soon as possible.
"We did this on the understanding that parcel volumes would start to tail off after the sales. When they failed to decline as predicted, we took the bold but necessary move to defer some collections, which allowed us to recover and process all of the parcels within 48 hours.
"By Christmas Eve we had not only delivered on our promises but also successfully delivered an additional 388,000 parcels, which were not due until after Christmas, ahead of schedule.
Stead warned that the Black Friday phenomenon has changed the Christmas peak model, possibly forever, as consumers are changing their online shopping habits, condensing them into a shorter time period.
"We're reviewing our performance and will be working with our valued retail clients on next year's peak plan, setting out a new blueprint for Christmas operations going forward," he said.