UK online retail sales were up five per cent year-on-year in August, following a particularly strong August 2014 when sales grew 18 per cent, according to the IMRG Capgemini e-Retail Sales Index.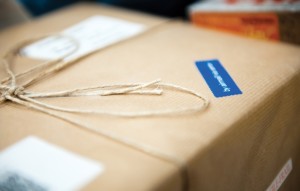 While this was the weakest performing August since the launch of the Index in 2000, it compares positively to what is happening in the high street, where footfall in August was 1.6 per cent lower than a year ago, according to a BRC/Springboard study.
The IMRG/Capgemini survey found that online sales of clothing recorded an annual growth of just five per cent last month; its lowest ever performance for the month of August. Sales made via a mobile device saw an increase of 33 per cent in August.
Alex Smith-Bingham, head of digital, consumer products and retail at Capgemini, said: "We predict this will be short-lived however, as the late Bank Holiday and back-to-school shopping should give September's Index a significant boost."
And Diane Wehrle of Springboard said: "It is clear that high streets and shopping centres are under increasing pressure once again – August was the third month in a row in which footfall in high streets dropped by more than 2 per cent, and this has been the case in shopping centres for the past five months."
Andrew Starkey, Head of e-Logistics at IMRG will be speaking a the Omni-Channel Conference which opens in London today.