Tony Dobson, UK & Europe CEO for WMS technology innovator, SnapFulfil, discusses his career path, e-commerce, WMS advances, what excites him about intralogistics, rabbit holes and what the company will be launching at IntraLogisteX 2021, taking place on 1st and Snd July at the Ricoh Arena in Coventry
Could you please give me a little bit of background about you, your career path in the industry and any notable achievements? 
With more than 35 years' experience in supply chain technology, both on the vendor and end-user side, I have a unique understanding of the role digital and cloud-based solutions play in helping companies achieve their strategic goals. This enjoyable and rewarding journey has spanned WMS, e-commerce and software, along with developer, designer, system implementation and procurement roles. I joined Synergy Logistics (SnapFulfil's parent company) in 2012 as Operations Director and became MD/CEO in 2013.
Could you possibly give us some fun facts about yourself?
I used to be a very keen rugby player until a rabbit finished my career! It was the semi-final of the Derbyshire Cup and no one noticed that a rabbit had dug a hole in the brand new pitch until I put my foot down it. Sadly, the damage to my back was so bad that it stopped me competing at that level but I managed to finish the game nonetheless!
What is your position within SnapFulfil and your role and responsibilities?  
I'm CEO of the company, which means I have overall responsibility for all of our activities. I'm fortunate to work with a highly experienced and focused senior management team, which allows me to spend more time focusing on the commercial side of our business. As I've also spent many years as an end-user, this gives me a unique insight in to our clients' needs and how our solution can help them adapt.
Can you tell us any technical developments that you are working on at the moment, or what can we expect from the company in the foreseeable future?
Synergy's pending autonomous mobile robot, SnapCart, has been specifically designed to meet the operational warehouse requirements of the future. It is non-disruptive, too, and allows retailers to incorporate AMRs into their fulfilment operations at their own pace.
The SnapFulfil WMS optimises the SnapCart loading in order to 'cluster' the picks and create the most efficient route to minimise the travel time and the number of pick locations visited. SnapCart makes the pickers far more productive as they are picking, not walking. Therefore, higher volumes can be processed by the existing workforce and it is also easier to flex the throughput to accommodate the inevitable peaks and troughs that occur in e-commerce.
Although robots are very good at moving goods autonomously from A to B, it's important we still recognise that humans are better at activities that require flexible, manipulative or dexterous skills. Our mantra is: the picker does the picking, the cart does the walking.
Additionally, SnapFulfil's unique configuration engine is renowned for being functionality rich and the latest enhancements include a more extensive customer portal. This offers filtered access to large areas of the main SnapFulfil site, so 3PL customers only see their data. They can also take advantage of all new base functionality as it is added and create and configure their own new stock owners.
Ultimately, the enhanced portal functionality for 3PLs brings greater visibility, increased flexibility and a more granular approach and all its associated efficiencies.Changing stock status via the interface means it can be placed on hold with a release date against it and then automatically made available, while the frequency at which the process runs is also configurable. Additionally, the new functionality will allow portal users to import receipt and return data from csv templates – this can even be made available to suppliers –and likewise for outbound order creation.
What excites you about the industry and what, if anything, bugs you about it? 
I'm very excited by our unique Remote Implementation (RI) programme, which allows us to onboard the SnapFulfil WMS from anywhere in the world, within just a matter of weeks. It provides tailored virtual support, including regular online training and status meetings, to ensure new teams are able to virtually access and test the system, meeting go-live deadlines.
This is a real game changer – the most significant step forward in software delivery for our industry since the development of cloud-based technology. RI like this not only overcomes movement restrictions but site labour shortages, too. We can handle multiple implementations at any given time, which means a much lower cost to the client. It's the way to go and once again we are leading the way in highly customisable user experience and convenience.
My biggest bugbear with the industry is how slow many IT service providers are to adapt and change. Our industry is dominated by slow-moving dinosaurs at a time when businesses desperately need flexible and nimble solutions.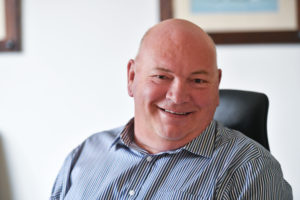 What sets your company apart from the competition?
SnapFulfil is increasingly acknowledged as the most adaptable and scalable Tier 1 WMS on the market. It offers fast implementation – deployable in 45 days or less and even remotely during the Coronavirus pandemic, across multiple sites and locations. It also improves efficiency and productivity by up to 30%, guaranteeing a rapid ROI. And for those with ambitions to operate effectively in the e-commerce space, by meeting ever-evolving customer service demands and innovations that the established retailers are repeatedly introducing, SnapFulfil has the capacity to seamlessly adapt and evolve.
At IntraLogisteX 2021, will you be launching anything new to the market? 
SnapBuddy is our latest next-generation initiative – an 'AI-style' training tool and fully integrated digital adoption platform, which offers proactive, step-by-step guidance on how to perform key processes within SnapFulfil. Ultimately it enables customers to self-configure their own system.
People learn by doing, not by reading instruction manuals, with SnapBuddy walking the user through the configuration, each step of the way. Via smart tips and system tours, users can further learn and enhance their understanding of a range of WMS processes as they work on a live system without any significant downtime or loss of productivity.
Plus, by enabling the customer to take charge of their independence earlier, SnapBuddy can support rapid scaling of fulfilment processes, as well as quick succession of multiple facility rollouts. Swift, self-configuration has never been more advantageous and saves valuable time, money and resource.
Looking ahead, what new developments or areas of business have you identified that will impact our industry and how do you predict your offering will evolve to meet customers' needs?
SnapFulfil is a perfect example of a product that is in the right place at the right time. Our whole ethos is based around empowering users to configure their system in line with evolving demands. The sudden acceleration in the shift from bricks and mortar retail to e-commerce has caught many businesses off guard and their challenge now is to have the bravery and foresight to invest in the future.
Aside from the pandemic, what is the largest challenge facing how you and your clients successfully operate their businesses – and how are you helping them to overcome it?
We're predicting a fulfilment future where demand for an agile and flexible 'user experience' will be as important as a company's products and services. Businesses are now adjusting their game plans on a regular basis, whether introducing direct-to-consumer e-commerce or new lines to meet evolving purchasing habits. Cutting-edge digital technology is central to tackling these sudden challenges, satisfying demand, staying competitive, plus managing labour efficiency and productivity. So, having a technologically advanced WMS that provides easily accessible and real time information data to employees – on-site or at home – is paramount to improving efficiencies warehouse wide.
As businesses modify their processes to meet the challenges of a world driven by ever-shifting market forces and customer requirements, a best-of-breed WMS like SnapFulfil allows them to simply track progress and reconfigure changes to achieve the best results and most efficient fulfilment operations. Apart from facilitating much more educated decisions, it also eliminates costly, onerous and time-intensive paper-based processes in the warehouse, giving employees more quality time and flexibility to streamline procedures.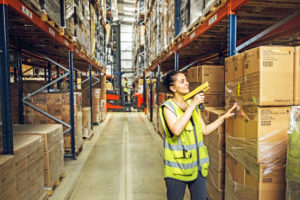 What are hoping to see at this year's IntraLogisteX and how excited are you about attending a real-life event, with hands that you can actually shake….?
IntralogisteX is a well-respected event in the warehousing and fulfilment industry. Now more than ever it provides us with a welcome 'live' opportunity to set out our stall for the post Covid-19 challenges ahead. We have exhibited at the show for many years and it has consistently delivered high quality sales leads, by visitors who appreciate our visionary approach to the marketplace.
New technologies, growth in e-commerce and sustainability are mega-trends that will continue for some time. What new megatrends do you anticipate and what market demands do you see evolving/changing over the next five years? 
Before SnapFulfil, I enjoyed senior IT roles within e-commerce retailers, eBuyer and Play.com, designing and implementing systems which helped take both companies from start-ups to market leaders. Even then I could see it would be a boom area.
Fast-forward to lockdown and it thrust the intricacies of e-commerce onto retailers generally and many were unprepared for the shift to online challenge. Starting up in e-commerce, particularly when your primary route to market for years has been through stores, is not an easy process.
During Covid-19 a lot of B2B has switched to B2C, and our product is specifically B2C engineered. Consequently, e-commerce has been an early adopter of our technology and we've also kept in front through using cloud infrastructure.
However, in e-commerce, downtime of 10 minutes can mean missing delivery slots for clients. There is no point in being quicker and having speed of delivery if you are sending the wrong product to the wrong person. It's about delivering accuracy, too, and robust and flexible WMS tends to do well in a recession because people want to save money, and there will be lots like that in the market. Business makes profit by keeping the cost low and e-commerce is all about being more efficient.
So, with warehousing cost control set to be a continuing key trend in a systematically tough economy, I'm confident we're well-placed to help logistics operations achieve their goals.
And of course… the pandemic…. It's been one of the most significant disruptions to global supply chains ever. What opportunities are there now to redesign supply chains to be smarter and more resilient? What important things have we learned as a result of how we dealt with the pandemic in terms of resilience?
Tech-savvy WMS providers adapt to pandemic-driven challenges by getting creative with processes and improving their service capabilities. Initiating a distance-based RI protocol has created a whole new outlook on understanding customers' challenges and developing the right solutions.
Consequently, we've adapted our approach to consulting, training and delivering new projects, so they can best meet customer needs virtually – a process that will have lasting effects on all our interaction with clients. Developing the RI programme required SnapFulfil to rethink its approach to service and retrain its project managers with a focus on curiosity and questioning.
The way we interact today is a lot more inquisitive; we ask why business processes are the way they are. Training and education have changed considerably as well and we've revitalised our methodology to give them more flexibility. Adversity breeds better and more resilient solutions. We've just completed a highly successful financial year closing new business remotely. To do that in these especially challenging times, you have to be increasingly good at the service piece.
SnapFulfil will be showcasing its latest technologies this July at the leading warehousing and intralogistics show; IntraLogisteX.