Rising ecommerce demands due to COVID-19 have warehouse and distribution centers facing an unusual challenge – meet rising shipping demands while adhering to social distancing guidelines. Automated Packaging can increase efficiency while alleviating labour challenges.
Ensure social distancing guidelines are met with automated packaging.
Automated packaging solutions reduce the risk of contamination through less handling of products and reducing the reliance on manual labour to pack orders. Check out why here.
Fulfilling the new normal
The immediate impact of the COVID-19 crisis has been coping with lockdown conditions. With non-essential businesses closing their doors, those with multichannel operations have been able to change their focus to direct online operations.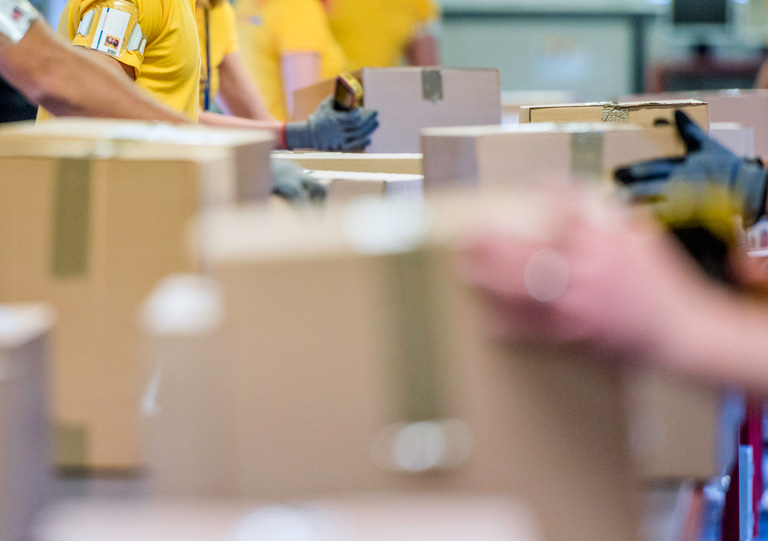 In addition to becoming essential to business continuity, the direct online channel has become a critical supply line for most households. Those on lockdown are seeking not only groceries online but also a vast range of items such as fitness equipment, cooking utensils, home office equipment, everyday essentials, health and beauty aids, and pet products.
How will businesses cope with finding the necessary numbers of workers needed to meet demand while also finding the extra space required for social distancing?
Protect your business' number one asset – your employees
While nobody can predict what scenario will unfold over the coming months, any number of restrictions to normal life and the way we shop, work and live will continue to include social distancing.
Companies fulfilling orders will need to prioritize the health of their staff, limiting person-to-person contact among other measures. Warehouse space may well be a significant constraint, as social distancing becomes a required workplace safety measure.
The packaging of online orders for shipping is typically a manual process, often requiring scores of people packing parcels and processing orders at packing benches placed in close proximity to one another.
Automated packaging for increased efficiency & employee safety
Packaging by Quadient has two reliable high-velocity fit-to-size automated packaging solutions, the CVP Everest and CVP Impack.
The CVP Impack packs up to 500 tailor-made parcels per hour requiring only one operator, while the CVP Everest auto-packs up to 1,100 parcels per hour.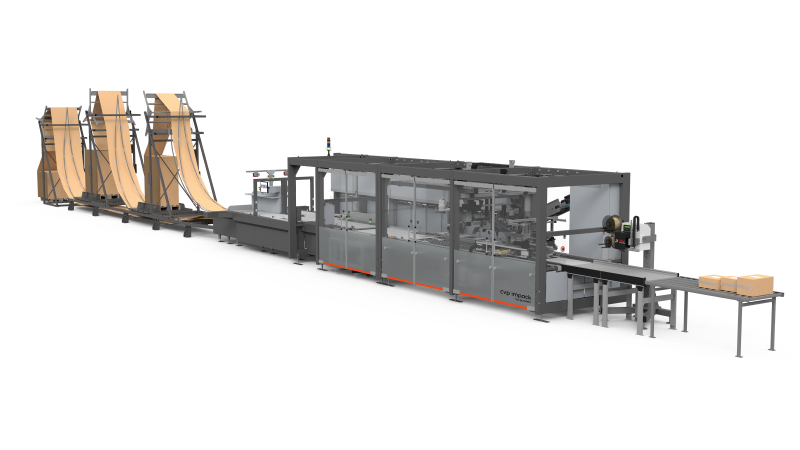 These solutions eliminate the need for a large labour force, numerous packing benches and all the extra space required for social distancing. The CVP also offers the flexibility to cope with unexpected peaks and allows for a fully scalable solution. Most importantly, online retailers can free-up staff for other tasks.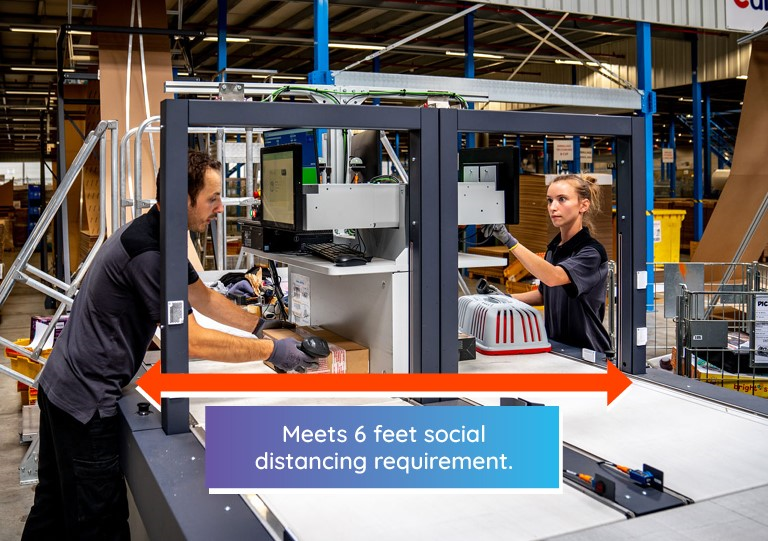 Do you want maximum packaging efficiency while your employees keep a safe distance from each other? Visit Packaging by Quadient and download the whitepaper 'Social distancing in the packaging area' and learn all about our automated packaging solutions.