SPAR International launched operations in four new countries last year increasing the number of stores by 335 to 13,112 in 48 countries.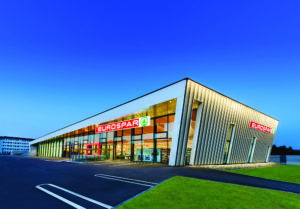 The group operates in partnership with independent retailers focusing on working together to share global scale and expertise. A key element is sharing modern retail and supply chain technology solutions.
The group saw global retail sales increase by 5.4 per cent to €35.8 billion for the year to 31st December 2018.
Chief executive Tobias Wasmuht said: "Our strong network of SPAR Partners and supply chains across four continents gives the brand a competitive advantage in an increasingly global marketplace, while our multi-format strategy allows us to respond to changing customer needs."
SPAR UK increased sales by 3.6 per cent to €3.3 billion "despite the political and economic uncertainty linked to Brexit", the group said.