Sports Direct has apologised for "serious shortcomings identified in working practices" at its Shirebrook warehouse, following publication of a report into its working practices by Reynolds Porter Chamberlain, who are legal advisers to the company.
It has also told the agencies that employ most of the staff at Shirebrook to suspend the 'six strikes and you are out' policy.
The retailer is to offer directly employed retail staff the option to choose between a 'zero hours' contract or a permanent contract that will guarantee at least 12 hours work a week,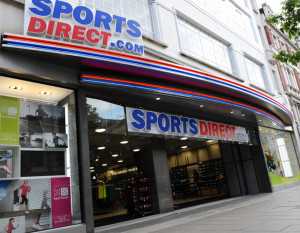 It is also considering  a test scheme to transfer ten picking staff a month from the agencies to Sports Direct. Currently on average a total of around two people per month across all areas are transferring from the agencies.
In June, Mike Ashley, Sports Direct's founder and executive deputy chairman, was questioned by the House of Commons business select committee about allegations of bad practice at the company's warehouse. He admitted that workers had been paid below minimum wage and said the problem of not awarding overtime for late clocking off hadn't been addressed.
Last month, Unite the union said the company had agreed to pay a total of £1m to workers at its distribution centre to non-payment of the minimum wage.
The Reynolds Porter Chamberlain report said it was ascertained that the breach of national minimum wage regulations at the warehouse was the unintentional consequence of unpaid time that staff spent in queues at security bottlenecks. The company has taken a number of steps to address this including ensuring that salaries are at least 15 pence per hour about the minimum wage, and changes to the Kronos timekeeping system so that workers can clock off one minute early without experiencing any wage impact.
The clocking on rules have also been changed so that if staff are late on arrival, reducing the deduction for being one minute late from 15 minutes to five minutes.
The board also said that it would be reviewing its model of using agency workers in the warehouse, rather than employing staff directly in a review due to be completed in 2017.