St. Modwen has let a 150,000 sq ft unit to Ocado Retail at St. Modwen Park Access 18 in Avonmouth.
Ocado Retail has agreed to the 17-year lease on a 150,000 sq ft speculatively built unit which will act as a 'mini' customer fulfilment centre and will produce 815 jobs in the area.
The layout of the unit allows space for two additional mezzanine floors.
Richard Locke, operations director at Ocado Retail said: "Our new Avonmouth home will support the growth plans of Ocado Retail, a joint venture between Ocado and M&S, allowing us to bring ever better service to customers in Bristol and the surrounding area.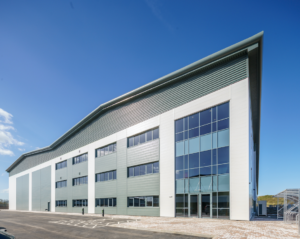 "St. Modwen's well-located site was the ideal space for us to expand our retail offering and we look forward to operating from Access 18 in 2020."
Once live, the facility will be able to process more than 30,000 orders per week and despite its smaller size, the centre is expected to achieve productivity rates that will drive forward Ocado's market-leading growth plans.
St. Modwen Park Access 18 is located on Avonmouth Way and Kings Weston Lane, with direct access to the M5/M49 Junctions 18/18A. The Avonmouth Docks are also within 1 mile of the site and Bristol City Centre is just 10 miles east of the scheme.
By Michelle Mooney