Marketing distribution company mda has been by acquired by £250M European logistics business Staci to create the first  marketing logistics business for brands and retailers to operate across France, Spain, Germany, Italy, Poland, BeNeLux and the UK.
mda supplies, stores, distributes marketing materials to customers like Heineken, Coca-Cola, Mars, Unilever, Diageo and Mercedes-Benz. It has 5 UK fulfilment centres spanning nearly 1 million square feet and an turnover of £50 million.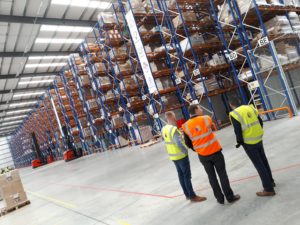 "We've operated from the UK for 30 years, but in the last 24 months we've seen clients desire to operate facilities in multiple European territories under a single contract significantly increase," said mda managing director Wayne Chapman. "This acquisition means for the first time ever the world's biggest brands can start to manage complex marketing distribution across Europe, and having presence in all key territories is absolutely vital to that."
Chapman commented mda wasn't up for sale but Staci recognised the service and value the company provided.