Packaging manufacturer Storopack has said it continues to supply essential businesses with packaging materials during the COVID-19 pandemic.
Storopack said its protective packaging materials were a necessity for the distribution of essential products – including pharmaceuticals, medical supplies, food and drink, cleaning and hygiene materials and veterinary supplies – and it would continue to play a key role in the supply chain.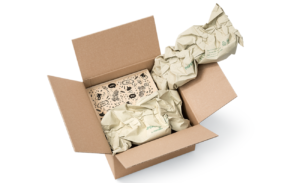 Storopack UK and Scandinavia MD Richard Pulfrey said: "During these challenging times one of our top priorities is to protect the health and safety our employees, whilst continuing to provide our usual service levels.
"Our protective packaging is needed for the safe distribution of products into industries that the government has classed as critical in the fight against the virus. Certain customers directly support crucial services, in particular local authorities, the NHS and also, key at this time, the food supply chain.
"Therefore, our business remains open at this time. We are fully compliant with public health guidelines, UK government policies and are following WHO instructions."
To help support its customers, the Storopack sales team are working from home and are contactable by telephone, email or via video conferencing platforms.