How do you build a high performing team in a supply chain organisation? Susanne Van Iersel, head of integrated business planning at The Kraft Heinz company, will examine the challenge when she speaks at the European Logistics & Supply Chain conference.
She will also assess the importance of various skills and competencies compared to the having the right operational profile to succeed within the supply chain.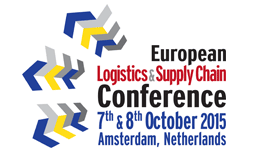 The European Logistics & Supply Chain Conference takes place on 7th and 8th October at
Park Plaza Amsterdam Airport in Amsterdam.
Telenet's head of supply chain, Kurt Schilders, will focus on how to develop a better end-to-end supply chain when he makes the opening address at the conference.
He will explain how Telenet integrated with a retail organisation and what types of benefits and challenges were faced.
It brings together supply chain thought leaders together from across Europe to explore industry developments, share ideas and network with like-minded senior executives looking for practical solutions to their challenges.
Sky Deutschland's vice president of supply chain operations, Christian Patz, will also be speaking at the conference. He will focus on Sky Deutschland's internal turnaround programme, which has resulted in improvements in customer service, efficiency and productivity.