The Freight Transport Association has called on the government to keep trade flowing efficiently between Northern Ireland and Great Britain following the conclusion of the Brexit transition period.
The FTA said that the government was meeting today to discuss the Northern Ireland protocol, which establishes Northern Ireland's trading status after the end of the transition period on 31 December.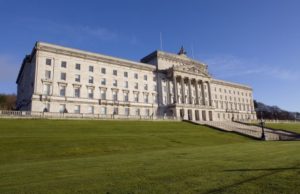 Seamus Leheny, policy manager for Northern Ireland at the FTA, said: "The protocol puts NI in the unique position of being able to trade freely with the UK and EU while protecting all island supply chains on the island of Ireland.
'However, we must ensure Northern Ireland businesses are not disadvantaged within the UK internal market by any burdensome financial or practical barriers to this trade.
Leheny added that the logistics industry was committed to protecting supply chains and continuing to move goods across the Irish Sea as seamlessly as possible. 
"Northern Ireland's future prosperity depends on the protocol being implemented with minimum disruptions and we stand ready to work with both Stormont and Westminster to ensure that Northern Ireland's businesses and trade remain as resilient as possible in the coming months and years," added Leheny.