5 steps to improve the sustainability of your parcel packaging process
Businesses today are under increasing pressure from consumers to reduce waste and be more sustainable, all while working within constrained budgets.
Socially responsible processes are not only good for the planet and the people who live here, they are also good for building positive brand awareness, minimising environmental impact and improving long-term profitability. Order packaging with an eco-conscious claim shows that the company is making a tangible investment in greener solutions.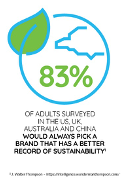 The first impression a consumer has of the company and its sustainability efforts is when they receive and unbox their order. How does yours measure up?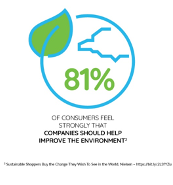 Understanding the importance of sustainability is one thing, but recognising the steps to get there is another. Luckily, there are 5 simple and achievable steps to reaching green efficiency and greater cost savings:
Determine your sustainability goals; Reduce, reuse & recycle.
Eliminate plastic pollution; 8m tons of plastic finds its way to our oceans every  year.
Create fit-to-size parcels; Thousands of trees can be saved annually when corrugate is cut and creased to create the perfect footprint for the product.
Implement automated packaging solutions; Automated packaging is 15x faster than manually packaging and eliminates the need for excess packaging material.
Enhance the unboxing experience; 60 million unboxing videos on various social media channels showcase the good, the bad and the ugly of online order packaging.
Download your copy of the ebook Sustainability, improving the value of your parcel packaging process.
Case study on efficient, eco-conscious automated packaging
How Internet Fusion minimised environmental impact while expanding capacity
The British Internet Fusion Group is a fast-expanding online retail business with a portfolio of niche brands specialising in life-style products across surf, skate, snow, equestrian, motor sport, as well as premium street and outdoor fashion.
Like much of its customer base, the business shares a passion for creating a sustainable future, free from single-use plastics commonly used in packaging. Pursuing its quest for green-efficiency, Internet Fusion required an updated parcel packaging process that would accelerate throughput and lessen their environmental impact. The retailer has invested in the state-of-the-art automated packaging solution CVP Impack from Packaging by Quadient. This fit-to-order packaging solution enables Internet Fusion to assist supplying brands in removing all unnecessary packaging from their products while continuing to reduce plastics. This way, Internet Fusion provides customers with an entirely plastic free order, sharing their customers values on sustainability.
When Internet Fusion added the two CVP automated packaging solutions to their fulfilment process, they saw:
Over 50,000 parcels produced each month.
Reduction of approximately 92 truck loads a year.
No void fill required for over 80% of their product range.
By the end of 2019 IFG reached 99,8% plastic free outbound packaging.
Read more about this case study 
Improve the value of your parcel packaging process
As consumers grow more conscious about the environmental impact of their purchasing decisions, a sustainable order fulfilment process becomes an
integral part of minimising a company's negative environmental impacts.
An automated packaging solution can transform your sustainability strategy by reducing parcel packaging materials and costs while ensuring all steps of the process are optimised for a positive customer experience.
Packaging by Quadient's CVP Automated Packaging Solutions are parcel packaging revolutionised and can save your business valuable pounds while improving the environmental footprint of your business.
Are you ready to strengthen your order fulfilment sustainability? Visit us at packagingbyquadient.com