The unprecedented demand on supermarkets as a consequence of the COVID-19 pandemic led to £10.8 billion in sales over the past four weeks in a record month for the sector.

According to Kantar WorldPanel, grocery store sales grew 7.6% over the last 12 weeks, and the rate of growth in the last three weeks was 20.6%, meaning March was the biggest month of grocery sales ever recorded.
Fraser McKevitt, head of retail and consumer insight at Kantar, said: "It has been an extraordinary month and social distancing measures have had a profound impact on all our daily lives – from the way we work and socialise, to how we shop and care for our loved ones.
"Retailers and their staff have been on the frontline as households prepare for an extended stay at home, with grocery sales amounting to £10.8 billion during the past four weeks alone – that's even higher than levels seen at Christmas, the busiest time of year under normal circumstances."
Shoppers in London increased spending by 26% and across the UK, 88% of customers bought more.
McKevitt said: "With growth of 7.4%, Sainsbury's was the fastest growing of the traditional big four this period, followed by Tesco at 5.5%, Asda at 4.9% and Morrisons at 4.6%. Iceland benefited from shoppers stocking up on frozen items, with sales up by 11.7%. Its market share rose to 2.2%, up by 0.1 percentage points on last year.
McKevitt added: "It's inevitable that shoppers will add extra items to their baskets when faced with restrictions on their movement and possible isolation if one of them becomes unwell, but many families are also adjusting to having more mouths to feed.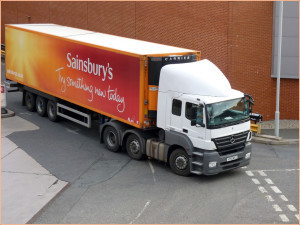 "Those with children over the age of 16 spent £508 this month on average, £88.13 more than they did in March 2019 – a trend that likely reflects students returning home from college and university.
"With restaurants and cafés now closed, none of us can eat meals on the go any longer and an extra 503 million meals, mainly lunches and snacks, will be prepared and eaten at home every week for the foreseeable future.
"Purchasing of food and drink items for store cupboards rose by 28% during the past four weeks and by the same again for frozen goods."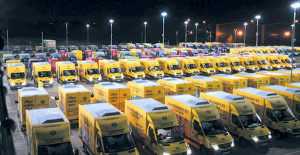 Convenience stores and local branches of the bigger supermarkets saw a rise in sales, according to Kantar, as people are staying at home and only venturing out locally, as smaller branches of the major retailers and independently-owned outlets increased their share of spend to 13.3%, growing sales by 30% compared with the same four weeks a year ago.
McKevitt continued: "The average online basket size surged to £81.88 this month, over £6 more than in March 2019.
"Government advice may have been to get groceries delivered if possible, but limited delivery slots meant that only 14.6% of households received an online delivery in the past four weeks, up from 13.8% in March 2019 but probably well below actual demand."
McKevitt added that bigger stores like Tesco, Sainsbury's, Asda, Morrisons, Waitrose, Aldi, and Lidl took 76% of spend through their tills in the past four weeks, with sales 19% higher than March 2019.
He suggested that in the coming weeks and months, there would be more restrictions on movement, and with full grocery cupboards that were stocked this month, it would mean that "the incredibly high levels of shopping trips made in March will drop off over the coming weeks."