International technology distributor Westcon-Comstor has said that partnership and collaboration will be at the heart of supply chains recovering from the impact of Covid-19
The distributor, which carriers vendors such as Cisco, Avaya and Mitel, said that supply chains would need to be "agile, flexible and adaptable" as recovery from the pandemic took place.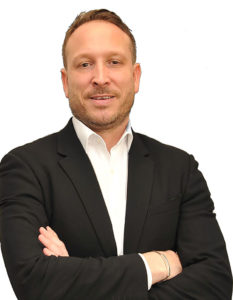 Kevin Brzezinski, senior vice-president of operations at Westcon-Comstor, told Logistics Manager: "In normal times, we take the logistics of the supply chain – getting products from A to B – for granted. In the pandemic, this suddenly became mission critical.
"Ultimately, it's the efforts of our teams that kept the supply chain moving. But having a robust business continuity and digital-first, data-driven approach has also proved critical."
Many of Westcon-Comstor's vendors which rely on air freight for their thousands of suppliers and just-in-time delivery models, but the closure of international borders led to a reduction in global air traffic, a decrease in air freight capacity and increase in prices.
This, he said, along with truck driver shortages affecting international road freight, led to delays in production due to missing critical components, and to increased congestion at ports.
"This illustrates how closer partnerships and collaboration could play an even more important role in the future. No single stakeholder can solve supply-chain problems or transform the supply chain on their own. We are all in this together.
"There is no doubt that we will take the opportunity to work closely with all our partners to ensure we collectively adapt and evolve. Covid-19 has exposed the reliance on human interactions and lack of visibility, data and flexibility, so the supply chain of the future will be more agile, flexible and adaptable to complex dynamic environments and disruption," Brzezinski said.

The 24th Supply Chain Excellence Awards, with new categories for 2020 – including the Technology Supply Chain Excellence Award – will take place on 12 November. For more information, including how to enter and sponsorship opportunities, contact daniel.jessop@akabomedia.co.uk