In our series of profiles on speakers at the Supply Chain Conference 2020 we meet Caroline Curtis, head of supply chain at Tails.com.
The Supply Chain Conference 2020 takes place on 17 and 18 March 2020 at ETC. Venues Monument, 8 Eastcheap, London. This two-day conference brings together the most influential and inspiring supply chain leaders to discuss how to maximise efficiency, reduce costs and future proof supply chain operations.
Name: Caroline Curtis
Job Title: Head of Supply Chain, tails.com
What is the best thing about your job? Leading and supporting my brilliant team to be the best version of themselves they can be, and in return having them challenge me and help me develop. And of course having dogs in the office to keep everyone grounded.
What's your best piece of advice to any supply chain professional? To take a step back and try to see the bigger picture – don't focus on optimising a particular element of a system, but aim to make sure the whole moves along and increase in capability together.
What will have the biggest impact on Supply Chains in 2020? Brexit.
Why are you looking forward to speaking at Supply Chain Conference 2020? To share some of the tough learnings I've picked up in my journey to build a supply chain for a high growth, mass customisation digital business – and to link up with smart professionals in this space who can help me progress even faster.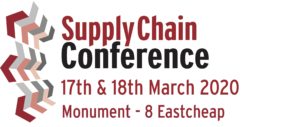 Logistics Manager's annual two-day Supply Chain Conference on 17 and 18 March 2020 in central London, is the perfect platform for international supply chain leaders to network and learn from experts in their field.
The 17th annual Supply Chain Conference also gives you the opportunity to hear from winners and finalists of the 2019 Supply Chain Excellence Awards and how they successfully transformed their supply chain. You can also gain up to 10 CPD hours from attending the conference.
To find out more go to: Supplychainconference.co.uk