In the third of a series of profiles on speakers at the Supply Chain Conference 2020 we meet Tom Rose, head of international operations at SPAR International.
The Supply Chain Conference 2020 takes place on 17 and 18 March 2020 at ETC. Venues Monument, 8 Eastcheap, London. This two-day conference brings together the most influential and inspiring supply chain leaders to discuss how to maximise efficiency, reduce costs and future proof supply chain operations.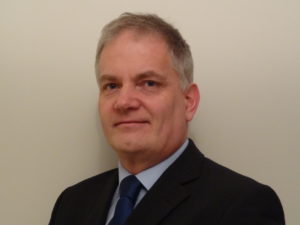 Name: Tom Rose
Job Title: Head of international operations, SPAR International BV
What is the best thing about your job? The variety, every day is different working with our SPAR Partners worldwide at different stages of the supply chain journey exploring and implementing the next steps
What's your best piece of advice to any supply chain professional? Think about the customer, they are at the end of the supply chain but everything we need to do should be focused on the proposition delivery for them
What will have the biggest impact on Supply Chains in 2020? Data analytics, driven by artificial intelligence. The techniques for optimising the end to end flow from manufacture to shelf are nothing new, but with the advances in data analytics we can get greater insight more frequently with real time optimisation enabling better and better decision making
Why are you looking forward to speaking at Supply Chain Conference 2020? The networking, sharing knowledge, insight and best practice is what drives the industry forward. We all often know part of the opportunity, together we can find solutions.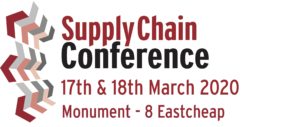 Logistics Manager's annual two-day Supply Chain Conference on 17 and 18 March 2020 in central London, is the perfect platform for international supply chain leaders to network and learn from experts in their field.
The 17th annual Supply Chain Conference also gives you the opportunity to hear from winners and finalists of the 2019 Supply Chain Excellence Awards and how they successfully transformed their supply chain. You can also gain up to 10 CPD hours from attending the conference.
To find out more go to: Supplychainconference.co.uk