In our series of profiles on speakers at the Supply Chain Conference 2020 we meet Tony Bury, group supply chain director at Lactalis.
The Supply Chain Conference 2020 takes place on 17 and 18 March 2020 at ETC. Venues Monument, 8 Eastcheap, London. This two-day conference brings together the most influential and inspiring supply chain leaders to discuss how to maximise efficiency, reduce costs and future proof supply chain operations.
Name: Tony Bury
Job Title: Group supply chain director, Lactalis
What is the best thing about your job? Supply chain is the link pin to the success of any FMCG business. Having a strong connection with sales; finance;  procurement and IT means that no day is ever the same. Working closely with HR means that development in supply chain is the perfect grounding to develop any career.
What's your best piece of advice to any supply chain professional? Celebrate the success. Too often we naturally focus on the 0.1% when our service level is 99.9%
What will have the biggest impact on supply chains in 2020? The struggling platform of 3PL businesses across the world. Rising fuel, shortage of drivers and continued focus from retailers and manufacturers are putting increased pressure onto shared networks.
Why are you looking forward to speaking at Supply Chain Conference 2020? The best way to help resolve the issues we all face are to share the stories and projects together to learn from our successes and failures.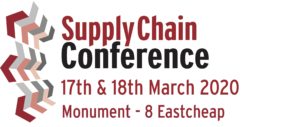 Logistics Manager's annual two-day Supply Chain Conference on 17 and 18 March 2020 in central London, is the perfect platform for international supply chain leaders to network and learn from experts in their field.
The 17th annual Supply Chain Conference also gives you the opportunity to hear from winners and finalists of the 2019 Supply Chain Excellence Awards and how they successfully transformed their supply chain. You can also gain up to 10 CPD hours from attending the conference.
To find out more go to: Supplychainconference.co.uk